January Flowers
Yes it's freezing, yes there's ice and yes snow seems to cover every inch of ground but that doesn't mean that we can't escape the winter chills with a beautiful arrangement of flowers! January is a wonderful time to try new things so why not get creative with your floral color palettes? Traditionally, the first month of the year is cascaded with shades of white and blue but these tints are categorized in the "cool" section of color and let's be honest, we need more warmth instead. White and blue also express "crisp" which we also know to be all too true in New England weather terms. So why don't we warm things up a bit and I don't mean we have to get on a plane to the Caribbean to do it (although that would be nice). Lets try a few new tricks in our flower vases this month!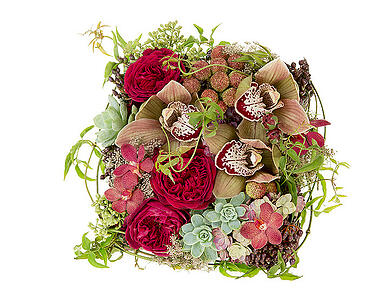 Red emanates heat so that's a great starting point for a new January color base. I know we just did the red thing at Christmas but if we pair this shade with other tints besides silver, gold, white and green we can come up with a new feel and look for our arrangements. Red is beautiful with combinations of orange and purple, lime green and yellow or multiple shades of crimson to pink. All of these mix and matches omit a different sensation from joyful to sexy so don't be shy to try them all out.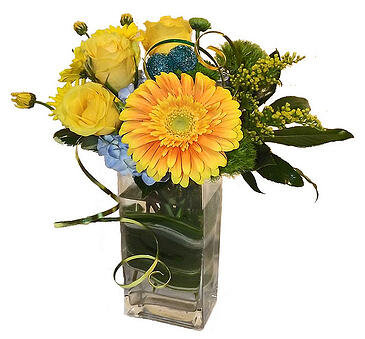 When we use yellow, it's pretty much a sure symbol of happiness and this is just what Bostonians need on the gray and glum days of winter. You can either play it simple with one tone of yellow or spread your spectrum across many lighter or darker tones. If too much yellow is threatening, add in a few hints of white and green to lighten the visual impact. This will soften the vase's appearance and produce a "springtime" motif, which we are all looking forward to!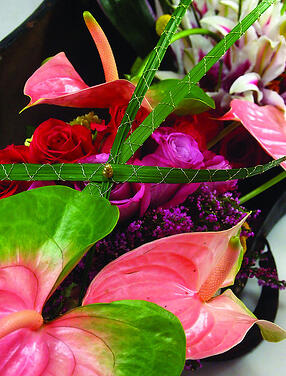 Lavender is a third option that is surprisingly different in effect than the color blue. While blue is "cold", purple provides more of a mysterious appeal. By incorporating deep and light tints, you can make pieces that are sensual and relaxing, a combination that is perfect for a date night. Lavender is also an excellent reflector of light that can brighten even the darkest rooms. Since depression is at an all time high this time of year, lavender and light are two perfect remedies to clear away the January blues.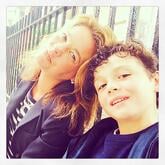 Suzie and Ryan Canale, Westwood, MA
Suzie currently has cymbdium orchids in vases throughout her home in Westwood.