How often have you visited your local florist and been envious of the way they can whip up bouquets like there's nothing to it? So, you go home, snip a few blooms out of the garden and think you can make the identical replica no problem, right? WRONG! There is a skill associated with making hand held bouquets that requires an eye for color, taste and the ability to follow a process. Yes, it's true. Anyone can learn if they have the patience and passion to work with flowers and you don't need a horticultural degree to do it. Let this guide lead you through the steps towards creating beautiful arrangements for your home and events without having them look disastrous.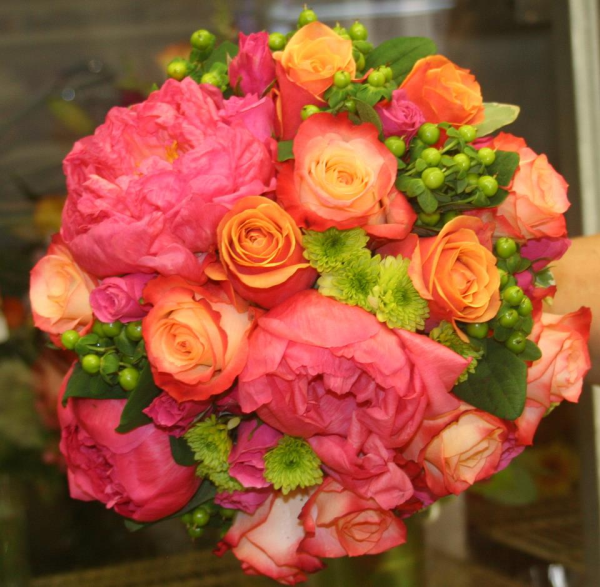 If you have a garden, particularly a perennial garden, you have a strong advantage from those who don't because the product is waiting for you in your backyard. If you don't possess a green thumb, visit local farms that usually sell bundles of single variety blooms. No matter what the temptation, stay out of your neighbor's yard because it's likely they won't be pleased you've helped yourself to their hard earned harvested blossoms.
When you've selected your stems, try to make choices that will allow you to make pretty contrasts between textures and colors. Unless you're using all of the same kind, mix spiky heads with wide faced petals and leafy foliage with simple greenery. Do not overload the combination with too many things that just don't go together. If you want to play it safe, try arranging same shaded flowers instead of getting creative before you're ready. Learn the basics first.
Now that you've gathered all your flowers, it's time to put them all together! The trick to this is you want to slowly add stems to the bunch and turn the bouquet while you're doing this. That way, each side will balance allowing fewer holes and clumping. Do not make it any bigger than what your hand can fit and tie a ribbon around the middle to finish it off. Place in a vase or give as a gift to someone you love. They'll adore the thought and your floral efforts.