Last weekend, my family and I foraged into the great outdoors to spend a couple of night's winter camping in Vermont. There was beautiful forestry with trails all around us, winding roads that led you down miles of countryside and the simple sound of silence that living near a city, we can all take for granted.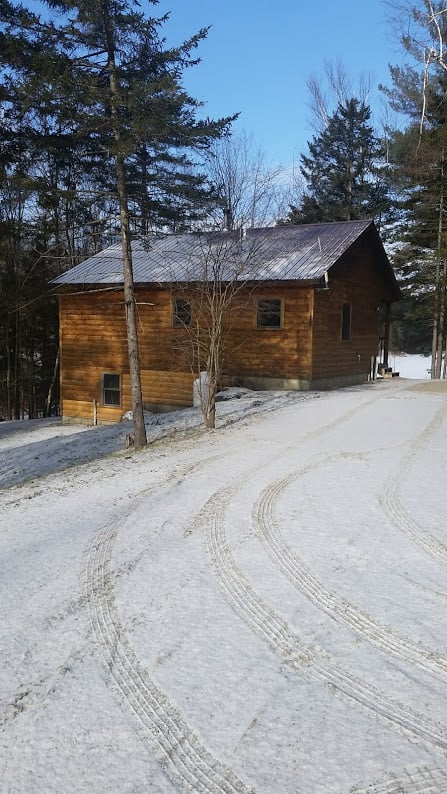 It was spectacular.
All of our surroundings alluded to a natural beauty that made just being there, relaxing and peaceful. Trees, snow drifts and the scent of wood burning fireplaces set the stage for a place to reconnect with nature without complication.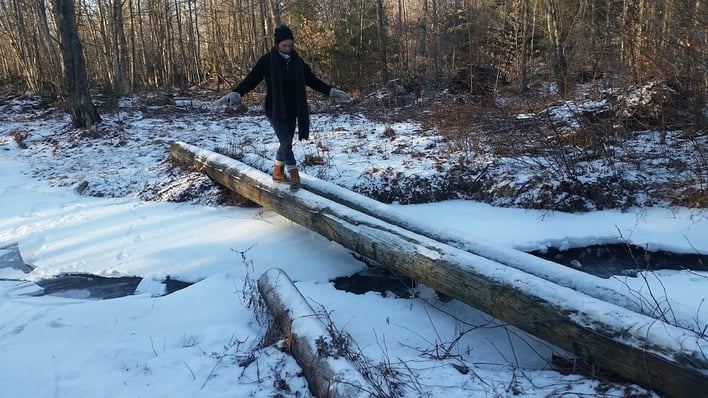 After returning home, I wondered if there was a way to collect and replicate the picturesque aura of Vermont so we could continue the Zen sensation long after the vacation ended. After a little thinking, I decided to try using flowers as my muse and see if I could come up with a few options that would mirror the "log cabin" appeal. What I found was that species such as wild flowers and fern like foliage work really well for this style and are easily found in Massachusetts, probably even in your own backyard. Clippings from your summer garden will also breathe a rustic statement when placed in containers like mason jars or old ceramic watertight bowls and cups. If you'd like to amp it up beyond your capabilities, ask for the services of your local floristwho'll be able to transform your home into a cozy, cottage retreat.