I just recently wrote a blog about flowers that are the perfect purchase for longer living arrangements, highlighting species such as roses and aster which will live for longer periods of time compared to others. While many people have this goal in mind when visiting their local flower shop, others (like me) are more driven to the uniqueness of a variety and will forgo longevity just to enjoy the flower for whatever time they have. Economically, it's probably not the way to go but if you're bored buying the same old blooms like Alstromeria, Bells of Ireland and Asiatic lilies just because they'll survive longer on your table, then you might want to try out these varieties that are totally worth the price. Perhaps the exotic presentation is what appeals to you or the alluring scent that puts you at ease but whatever the characteristic is that you're looking for-these blooms are almost promised to please.
Exotic Visual Presentation:
Long/Short Gloriosa
Gloriosa is a stunning tropical bloom that comes in shades of yellow, green and red but no matter what hue you choose, it's bound to be an eye catcher. They have a head shaped like a hand that extends petals from the center in beautiful arch patterns which resemble more of a sculpture than an ordinary flower. You don't need many stems to pack a visual punch so keep these babies in mind for parties and weddings.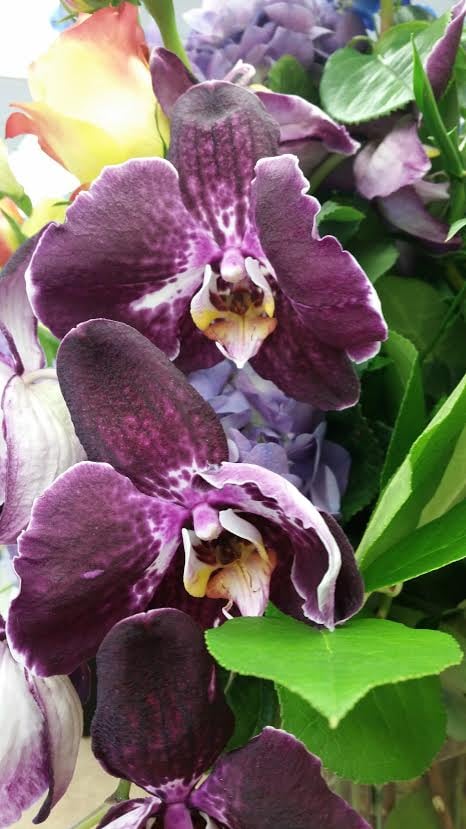 Cut Phalaenopsis
If you buy the plant, phalaenopsis will generally last around a month but if you purchase stems that have already been cut, they can last less than a week. Why bother? Because they are nothing short of "grand" when arranged in tall glass vases and placed in the center of a room as a centerpiece. Trust me, you won't need any further décor.
Scabiosa
Another one of my favorites, scabiosa is a pretty, delicate summer bloom that comes in a variety of shades such as purple, blue, pink, white, cream and even red. They have soft, fluffy heads that are mindful of warm days and look perfect mixed with other species or simply kept alone in a bunch. They only last for about four to five days during certain times of the year but if you live close to a farm stand, they'll probably have a consistent supply when harvest season arrives.
Aromatic Properties:
Chocolate Cosmos
Wow! If you love the smell of chocolate than you'll love these seasonal stunners that honestly will remind you of dessert! The spring blossoms are usually dark in color, either in hues of deep brown and crimson, which make an exotic and sexy display.
Gardenia
This one is a classic that has survived the test of time and still remains one of the most requested items for weddings. Having a lifespan of only two to three days, gardenias are breathtaking in both sight and aroma, which gives any event a classy, nostalgic feel.