Thanksgiving is a wonderful holiday, which is decorated elaborately in several different ways. Turkey, cranberry sauce, mashed potatoes certainly do a magnificent job dressing our tables along with specially chosen linens and candlelight. For New Englanders, we are blessed with the natural beauty of color that autumn brings us, a gift that is utilized not only within our cuisine and fabrics but also in our Thanksgiving Day flower arrangements! Red, gold, orange and green varieties are specially chosen by clever designers looking to please their customers with seasonal centerpieces perfect for their holiday feasts.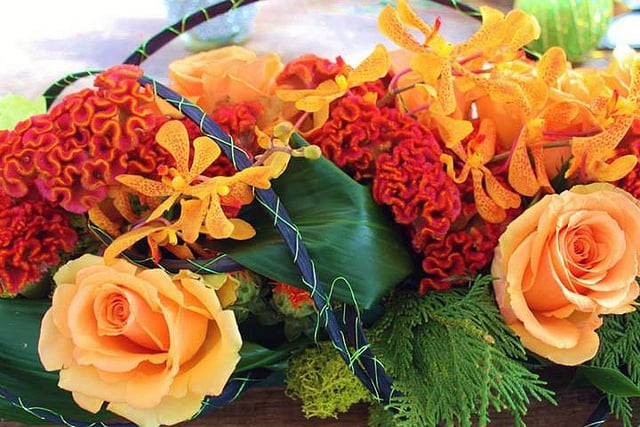 photo credit: Flower Factor
Typically, clients can be a bit anxious when placing an order during this time of year, fearful that a request for a festive creation will translate into a vase of mums and carnations. It's true, at one time this was the popular method for completely this November's vase work but things have changed quite a bit. Most top-notch Boston flower businesses now implement contemporary proficiency while planning their holiday product purchases from wholesalers to include modernized combinations of shade and texture. This is a great thing because clientele has become more and more sophisticated within their taste and now demand a larger variety of Thanksgiving flowers for their celebrations. The question is, what options will be the most popular for 2015?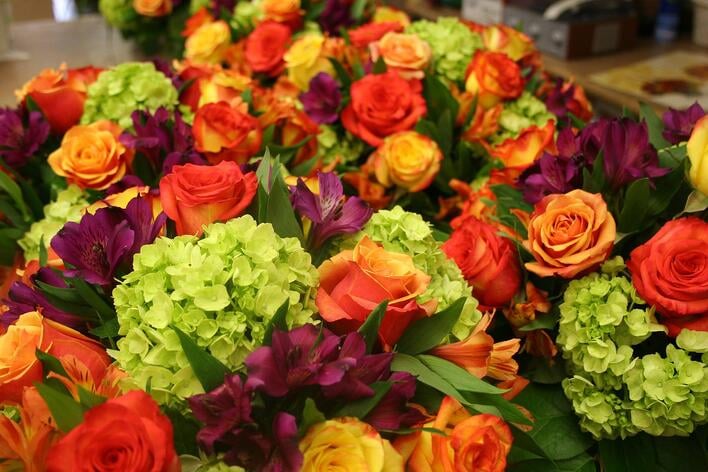 According to industry reports, Bean Town's florists are going to need a whole lot of roses, gerberas, kale, calla lilies, thistle, Asiatic lilies, berries and fall foliage to get the job done right! Because of the previous holiday's trend of white, green and brown color palettes, customers are finding themselves reverting back to bright ad bold instead of soft and pastel. Here are a few of the protocols that are predicted to be the top sellers this Thanksgiving!