It is finally October-the time of year when we dress up in costumes, tell ghost stories and most importantly, profess our love for the pumpkin! Everything from our desserts to our lattes seem to become thematic with this icon of the month, leaving us New Englanders with a wide array of tasty treats and festive décor. Lucky for us, there's no shortage of beautiful orange pumpkins in these parts, making it all the more pleasurable to dive right into the fun! Whether you love baking seeds or carving jack o lanterns, surrounding patches in the Boston area will surely help you find what you are looking for! Here is a list of some of the best patches, which will provide you beautiful pumpkins and other seasonal activities perfect for the whole family!

315 South Bradford Street
North Andover, MA
(978) 682-6332
Smolak Farms is one of my favorites because they hold some of the biggest festivals such as the scarecrow and pumpkin head event! They also facilitate an ice cream stand, hayrides, corn maze, tractor tire playground, pony rides and face painting that will keep the kids entertained for the entire day!

Route 114, North Andover, MA
(978) 681-8556
This farm has everything you're looking for this October including several different pick-your-own patches plus their very own petting zoo! They also throw an enormous party that runs every weekend until the end of the month luring patrons in with live music and lots of food including barbecue, roasted corn and specialty chicken prepared over the fire.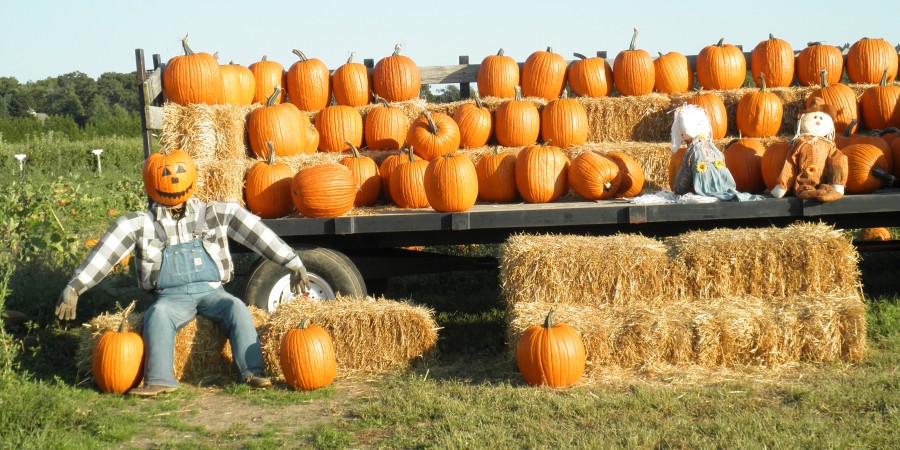 89 Pleasant St., South Natick, MA
(508) 651-1539
Not only is this one of the oldest working farms in the state, but this beautiful orchard boasts acres upon acres of fruit for your picking enjoyment! Once you've picked out your pumpkin, don't forget to take a ride on their train that circles the property. Choo Choo!