I'm a New Englander, through and through and that means raising a hardy garden is pretty important during the harvesting months. I'm also a lover of flowers having once been a wholesale florist right in the heart of the city. These two passions sometimes simultaneously combine to create new ways of putting vegetables, fruits and yes-blossoms together.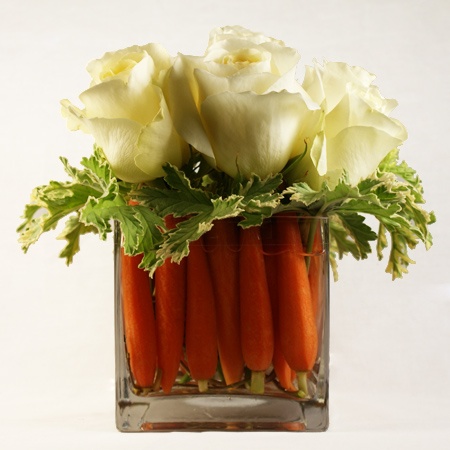 photo credit: rossirovetti.com
Since we're nearing the time when gardens shed their summer food and focus more on root vegetables such as kale, cabbage, broccoli and onions, many florists are taking this opportunity to push forth-innovative ways to use the changes of the season within their daily work. Why use edibles in centerpieces when traditionally they're used to eat? Because they too offer a boom of color and can compliment autumn floral varieties better than expensive stems that would otherwise be used as the primary product. Not convinced yet to try out this new trend? Just take a look at what some of the finest designers came up with just by adding a typical bunch of carrots to their bouquets!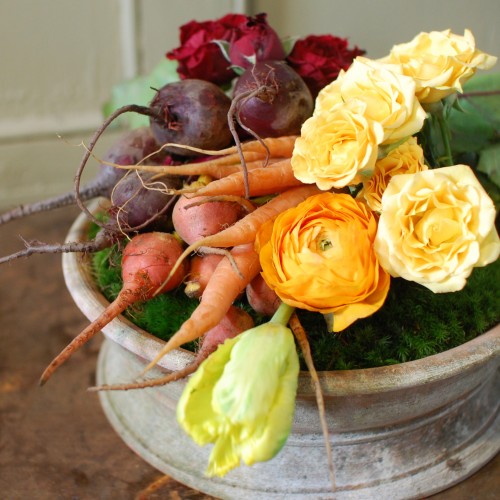 photo credit: designsponge.com