Holiday movies and TV show ratings accrue some of the highest viewership in the media industry. Often filled with scenes of delicious foods, gorgeous flowers, glamorous clothing and most importantly, hilarious family dysfunction, Thanksgiving Day themed scripts are beloved by millions because we often see much of our own family dynamics being played out on the screen and can relate to many of the common mishaps that this time of year is notorious for. Perhaps it's the great aunt who wraps up empty packages or the mom's turkey that was overcooked by four hours or maybe it's the in-laws who just can't stand their daughter's husband, but one things for sure, we connect to these stories. The reason lies in the fact that they are a reminder of own holiday get-togethers and we find both comfort and comedic relief when viewing these similarities on screen. For many, this niche of entertainment is what allows us to survive the holidays, understanding that the stresses and anxiety traditionally interwoven throughout this season is quite common for most. This entertainment is as much a part of our tradition as the flowers on the table. Although there are several great picks, here is my go-to movie and TV sitcom that keep me rolling with laughter all throughout the Thanksgiving Day season.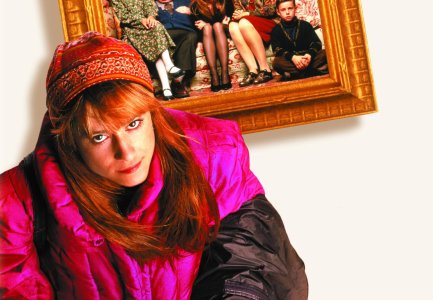 "Home for the Holidays"
My all time favorite Thanksgiving Day flick is hands down "Home For The Holidays" starring Robert Downey Jr., Holly Hunter and Ann Bancroft (just to name a few). This film will leave you in stitches as the main character, Claudia, returns to her childhood home after losing her job in a museum and allowing her sixteen year old daughter to stay back in the city with her sex starved boyfriend. Bancroft portrays her neurotic mother who just can't seem to stop worrying about her three children while her husband, played by Charles Durning, just wants to be left alone in peace with his massive turkey. Filled with sibling rivalry, seductive romances and twisted perceptions of what the life that they are all living really is, this movie promises a whole lot of belly shaking laughter that is all to common for many of us who go "Home for the Holidays".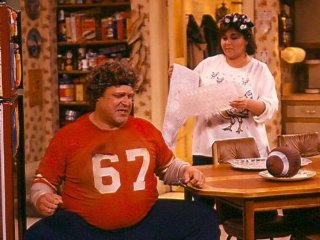 Roseanne
The hilarious sitcom, "Roseanne" has several unforgettable Thanksgiving Day episodes, which all contain both make believe humor and realistic drama that many extended families experience during this holiday encompassing giving thanks, food and football. The modest means and a-typical chemistry of this normal Illinois family makes this show beloved long after its final season airing on May 20, 1997. During the 1991 season 4, show 10, all are in disbelief as Roseanne's mother, Beverly, refuses to take action against her cheating husband. Or how about 1994's season 6, show 10, when anger erupts after Becky takes over cooking the dinner and a fist fight boils over between her father, Dan, and her husband, Mark. With highlights from dynamic characters such as Nana Mary, grandmother and free spirited soul, and Ed Connor, Dan's irresponsible father, each scene twists you from smiles to tears as the plates are passed up and down the table.

Suzie will be celebrating Thanksgiving at her home in Westwood, MA with her husband, two sons, mother and aunt.
Suzie Canale
Westwood, MA