Butterflies are one of the most beautiful creatures, which aren't only breathtaking to watch but are also quite important for maintaining a flourishing garden! Flowers and vegetables thrive on the assistance of these stunning creatures for pollination and the ability to create new crossbreeds of plant life. The presence of butterflies can literally help produce hundreds of different varieties of color, smell and presentation just by feeding from one flower to the next from the natural nectar of a blossom.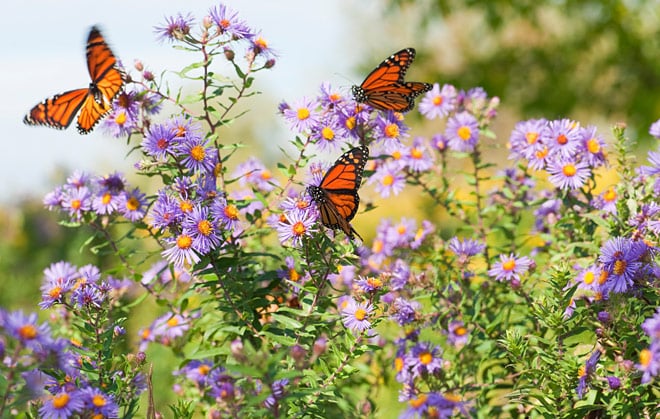 photo credit: newsnish.com
That's pretty cool, right?
Did you also know that butterfly monarchs and larva are also excellent sources of food for destructive predators that damage stems and foliage? Useful bugs such as the ladybug are among one of the many species attracted to butterflies that act as a protector to flower and vegetable stems and foliage. Without their help, most of our green thumb efforts would be chewed to bits so it's important to encourage a healthy following of beneficial insect life.
How do we attract butterflies to our gardens?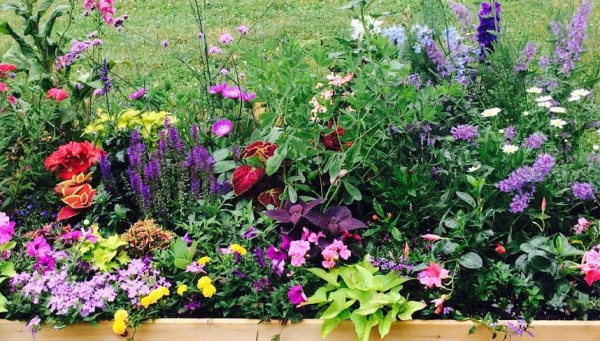 By placing plants in our beds that are high in nectar content, which will provide a bountiful food source. Luckily, there are a ton of varieties that are known to do just this. Here are a few of the top flowers guaranteed to lure these beautiful creatures to your garden.
Blue Coneflower

Milkweed

Scabiosa

Mexican Sunflower

Blue Aster

Zinnias

Marigolds

Milkweed
There are several other species that will do the trick as well, but these are sure-fire winners to creating a stunning backyard wonder full of butterflies.
Happy Gardening!