The 4th of July is about celebrating independence, fireworks and showing our red, white and blue pride for our country! Along with sparklers and waving flags, Boston florists are planning to show their spirit through a stunning spectrum of floral color. Now, I know we've seen this color palette annually but rumor has it that some of this city's top designers have invented a fresh and contemporary approach to this summer holiday's festivities. It's not that the traditional white carnations, red roses and blue delphinium don't still hold their appeal but isn't it time to use a little imagination to present more options? Here's what the flower aces are building in their studios to make this year's 4th of July a spectacular success!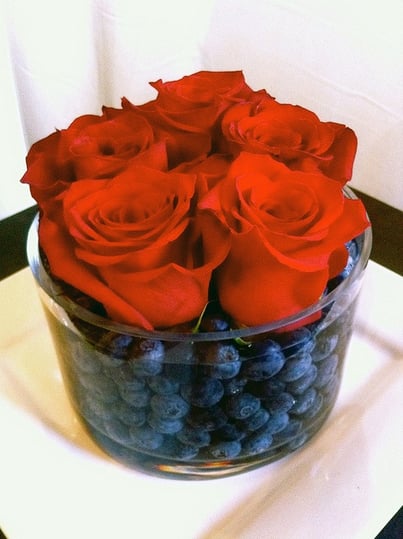 photo credit: Flower Factor / Aboutflowers.com
Red
Red is the strongest hue in the color combination, standing for "hardiness and valor". It can be utilized throughout many varieties including gerbera daisies, hypericum berries, hibiscus, astilbe, celosia, zinnias, poppies, ranunculus, dianthus, begonias, dahlias and even some breeds of hydrangea. All of these flowers are garden ready during this time of year so they should be available from your florist. If your green thumb is up to it, try cultivating your own selection of red plants and flowers to be used at your holiday party!
White
In respect to the American flag, white represents the country's "purity and innocence". This shade can be found within thousands of beautiful buds that are native to Massachusetts during the summer months or can be shipped from other parts of the world by your floral representative. The top choices for 2015 include white hydrangea, lily of the valley, alliums, spiaria, beach roses, lilies, calla lilies, anemones, lilac, clematis, Queen Anne's Lace, bearded iris, and even daisies. The purpose of the white is to mesh the bolder colors together so don't be afraid to go with a simple and dainty choice for your bouquets. July offers some of the most gorgeous weather for wild flower growing so get your clippers and get snipping!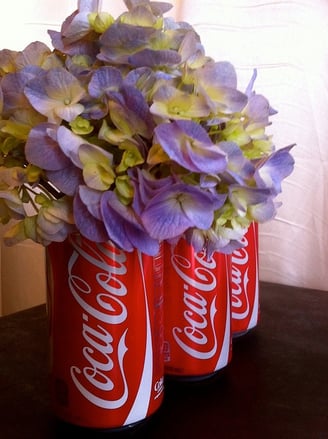 photo credit: Flower Factor / Aboutflowers.com
Blue
The blue segment of this holiday trio is also important which means "vigilance, perseverance and justice". Typically, you'll see a lot of delphinium for this shade because in all honesty, there used to be limited choices. A good thing for us, agriculturalists are getting clever with their crops allowing us a broader variety to select from. New varieties of blue include hydrangea, jasmine, grape hyacinth, bachelor buttons, dandelion flower, clematis, morning glories, blue star, balloon flower and aster. If you really want to wow your guests, order a bunch of blue dyed roses or phalaenopsis. They might be a bit pricier than your other options but you wont be disappointed by the reaction you'll get!