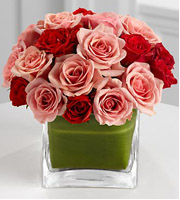 Sweetest Day is celebrated on the third Saturday in October every year. This holiday does not catch much exposure in the Northeast. But in the Great Lakes Region, Sweetest Day rivals Valentine's Day as a day for sweethearts to show their affection. The celebration is marked with small gift giving such as flowers, candy, and greeting cards.
Traditionally, Exotic Flowers in Boston and Roslindale has tried in vain to promote flower purchases for this holiday; hoping that some of Boston's college students would bring their traditions to Boston. In 2010, Exotic Flowers decided to drop the Sweetest Category from www.exoticflowers.com. The sales over the years have shown very few orders.
Along with Sweetest Day, Exotic Flowers also chose to drop Bosses' Week (10/11 thru 10/15) from our category list as well.

Boss's Day is traditionally celebrated in the United States and Canada every October. This holiday was created as a way for employees to show thanks to their bosses. Although, we can think of no better way to show thanks than fresh flowers from Boston's Premier Florist; we also feel that the best thanks an employee can show her boss is to do their job well.
We appreciate every floral order for both Sweetest Day and Boss's Day, but we also feel that our clients October dollars can be spent wisely on all our Halloween and Harvest offerings.