In a couple of weeks, my favorite holiday of the year will be here; a day filled with celebration, joyous friendship and an awful lot of hope for LUCK! Yes, St. Patrick's Day is on March 17th and although the festivities originated in Ireland to honor the death of Saint Patrick himself in AD 385–461, you don't have to be Irish to scream "Erin Go Bragh!" when the occasion arises. For many of us Bostonians who are fans of cabbage dinner, dancing a jig and finding a pot of gold at the end of the rainbow, we're looking forward to this special day and are planning to whoop it up in some way or another.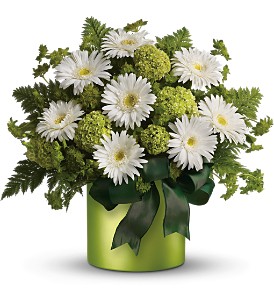 For college students, it's a pretty safe bet they'll be filling the pubs to toast the holiday but for others who might enjoy a close get together; they'll need to come up with a lively menu as well as decorations. The food's the simple part since you should be leaning towards traditional feasts of corn beef and root vegetables. Accessories such as green and white streamers, faux pieces of gold and paper clovers to hang on the wall are also pretty s standard and available at local party store outlets. The tricky part, on the other hand, will be the selection of flowers for your serving table and hosting area where guests will be entertained. Don't think for a second this is a minor detail that can be cut from the budget to save a buck because they're actually extremely significant to Irish customary rituals associated with St. Patrick's Day.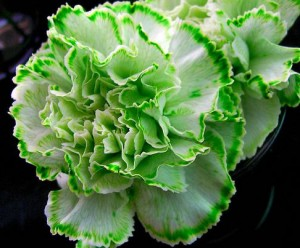 amrock is the national emblem and flower of this European country and it's stunning foliage of leafy green hearts make it the perfect bloom to incorporate within arrangements. Not only is the small bud delicately beautiful in appearance, but the 4-leaf clover also symbolizes hope, faith, love and luck. You can utilize this fact by gifting guests with small pots of clover as party favors. Other varieties that are perfect for your March soiree are Bells of Ireland, Green Goddess Callas and green roses, which are readily available during this time of year from florists. You might want to also think "blue" as a possibility since this was the original color representing this annual celebration. Species such as blue delphinium, bachelor buttons, scabiosa and iris are splendid options that will bring authenticity to your bouquets as well as add a brilliant and fun pop of color.