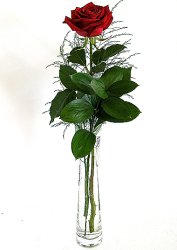 Tampa, FL - August 30th, 2012: at the Republican National Convention, Mitt Romney recognized the local florist in his speech accepting the Republican nomination for President.
"Mom and Dad were married 64 years, and if you wondered what their secret was, you could have asked the local florist – because every day Dad gave Mom a rose, which he put on her bedside table . . ." - Mitt Romney
We often hear of romantic gestures of small notes, single flowers and special songs and poems. It is nice that local florists were given recognition on national television.
"Here's the bottom line right left conservative liberal whatever ....On a national stage in front of millions of people on National TV.... THE LOCAL FLORIST WAS PROMOTED... It's amazing what the power of flowers has, as described by Mitt Romney last night.
The message I'm sending is 'SUPPORT LOCAL INDEPENDENT BUSINESSES',." - Hal Conklin