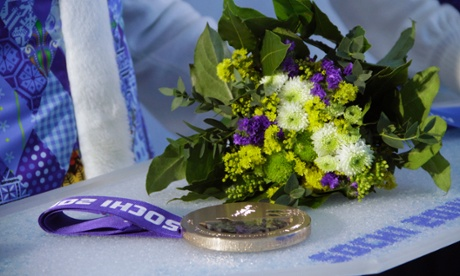 photo credit: The Guardian
For more than 3000 years, the Olympic Games have awarded the victors with flowers and garlands to celebrate the athletes' accomplishments. In true Olympics tradition, the winners' bouquets cannot have any thorns or barbs as the flowers are often tossed into the crowd.
For the 2014 Olympic Games in Sochi, an awards team from nine to thirty three people is present at each event ceremony to celebrate the victors. This team's responsibility is to not only choreograph the medal ceremony, but also to make sure each winner is presented with a Sochi Olympics bouquet.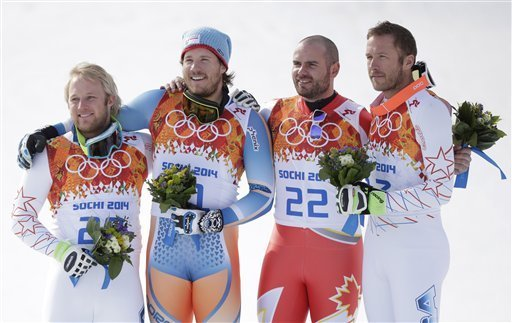 photo credit: newsobserver.com
The Sochi Olympics flower bouquet symbolizes the colors of the host city Sochi. The bright yellow from the solidago symbolizes the healing properties of the wealth of the Krasnodar reegion. Green and white miniature chrysanthemums reflect the meadows and mountains that stretch along the Black Sea. Laurel has always symbolized victory and its presence in the Sochi flowers also harkens to the hospitality and kindness of the people of the Caucasus. The remaining ingredient is eucalyptus. This fragrant ornamental was planted in Sochi to help drain the wetlands.
Olympic flowers are always chosen for their hardiness as well, as they to withstand dehydration and fluctuating temperatures.
The Olympic Games remind us how important flowers are for us as a symbol of energy and victory.