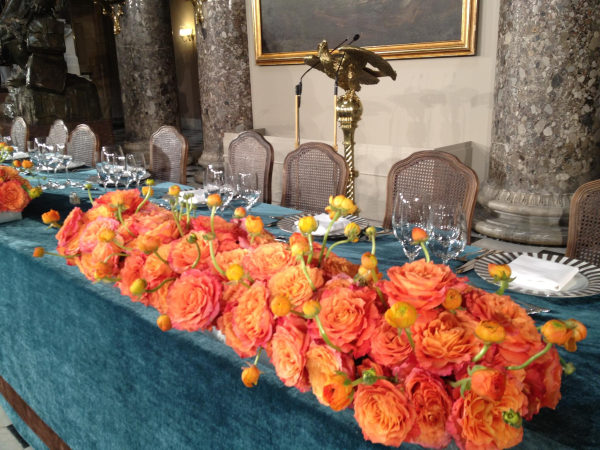 Members of all parties are debating whether or not the President should spend $100 million dollars on his inauguration. Of course he should. We live in the United States of America, our economy is driven by the purchasing of consumer goods and services. What better to way to show how to spend tax dollars than spending them on goods and services in America. We are a country of image. We believe in the best. We have an image to uphold and it should never be sacrficed.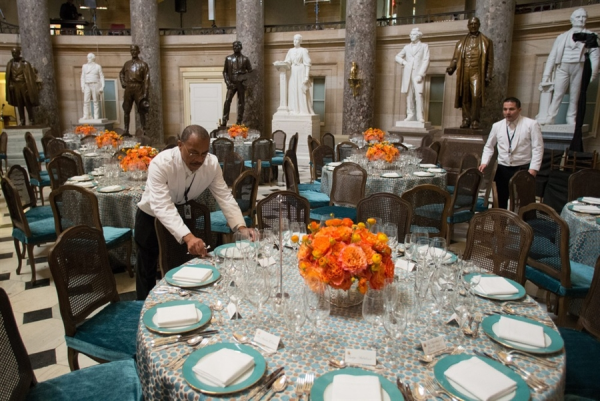 The above photo shows the flowers used in Obama's 2009 inaugural luncheon. Note the importance of flowers on the tables and also how understated and alluring the President's head table looks with three oblong flower arrangements linked together with fresh garland. Now, think about how weak and lacking these same tables would look without flowers. If you take the approach of cutting the budget on flowers, then you might as well cut the dry cleaning bill and attend the lunch in sweat pants.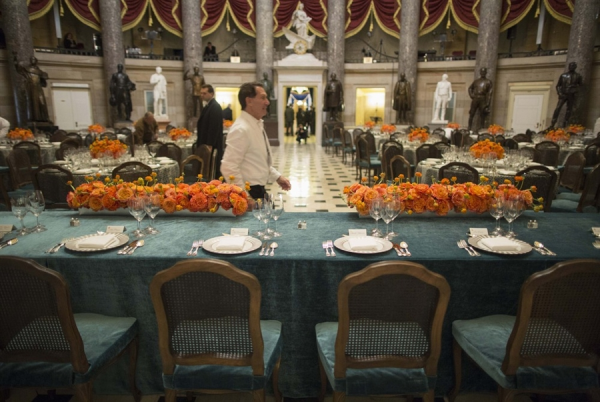 For
the 2013 inaugural luncheon
, party planners have chosen orange flowers in silver cache pots. While guests are dining on American favorites like grilled bison and New England chowder, they will feel welcome and invigorated by the flowers on their tables. The flower colors and container were chosen to pick up the copper and bronze tones of Statuary Hall. The arrangements on the tables feature 'free spirit ' roses and ranunculas.