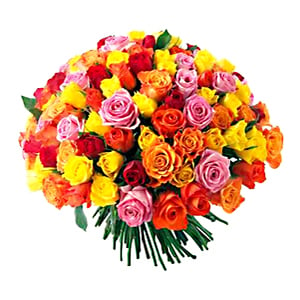 About ten years ago, Chef Tony Ambrose owned and operated the Ambrosia Restaurant on Huntington Avenue in Boston. Ambrosia was famous for its highend dining, its trend setting crowds and its surly chef.
Ambrose ran his kitchen at an intense level with high stress in his quest for perfection. Ambrose, an expert in his field, has a storied history of berating staff and clients alike.
One time, a dinner party had questioned the waiter on the freshness of the fish which they had been served. Ambrose, the perfectionist, considered this complaint an assault on his restaurant, character and his craft. He promptly came from the kitchen to quickly berate the client and their taste buds. Professional ? No, of course not. But Ambrose was an artist, an expert in his field who was blinded by his ambitions to perfect.
In Boston, Exotic Flowers is owned and operated by the Canale family. Sonny Canale is the Tony Ambrose of the floral industry. Sonny has honed his craft for over 50 years as Boston's Premier Florist. His quest for perfection in floral design and growing plants has kept Exotic Flowers at the forefront of the floral industry.
Although Sonny has never publicly humiliated a customer, customers may have witnessed the intensity of a high energy design room at Exotic Flowers in Roslindale. There is a lot of yelling and a bit of cursing, especially in the mornings. Professional ? No, but Sonny is an expert and artist. His quest for perfection has kept Exotic Flowers in business for over fifty years.
If any client, visitor, employee or friend has ever been offended or intimidated by the surly florists in Boston, we are sorry. Our goal is never to offend, but to give you the best.