If you've ever visited one of our many impressive hospitals here in Boston, you may have noticed several have an area of the building, which facilitates an aura beyond what we traditionally recognize as "medicine". Healing gardens have become a popular asset to health care facilities around the country promoting the idea that green spaces can positively affect the outcome of a patient's condition. Typically located on rooftops of buildings, these areas often nourish lush plant life and flowers, offering visitors a chance to heal the body to relieve physical ailments. These needs can be fostered through the spiritual, social, behavioral and psychological facets of an individual and have been known to be quite successful in boosting the overall positive energy in visitors.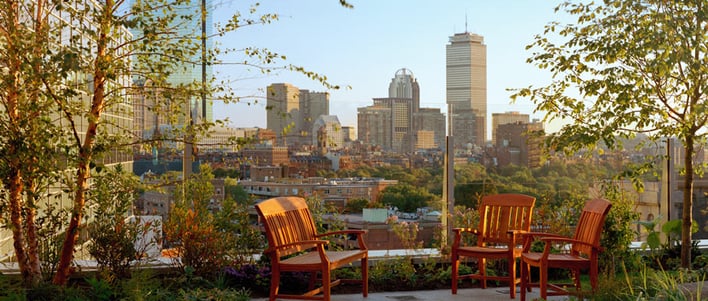 Mass General Hospital Healing Garden - photo via C7A
Cambridge Seven Associates, Inc.
Interestingly enough, health agents have gone beyond simply setting up pretty gardens to gaze upon and instead have come up with an entirely new division of alternative therapy, which surrounds itself around the importance of growing. As defined by the American Horticulture Therapy Association, "Horticulture Therapy is the engagement of a person in gardening and plant-based activities, facilitated by a trained therapist, to achieve specific therapeutic goals." This practice may be experienced in a "sensory garden", an alternative type of plant system that is designed to specifically affect the senses of taste, touch, sound, sight and smell. Often, water features such as small waterfalls or running riverbeds are added amongst plants specifically chosen for their texture and aroma.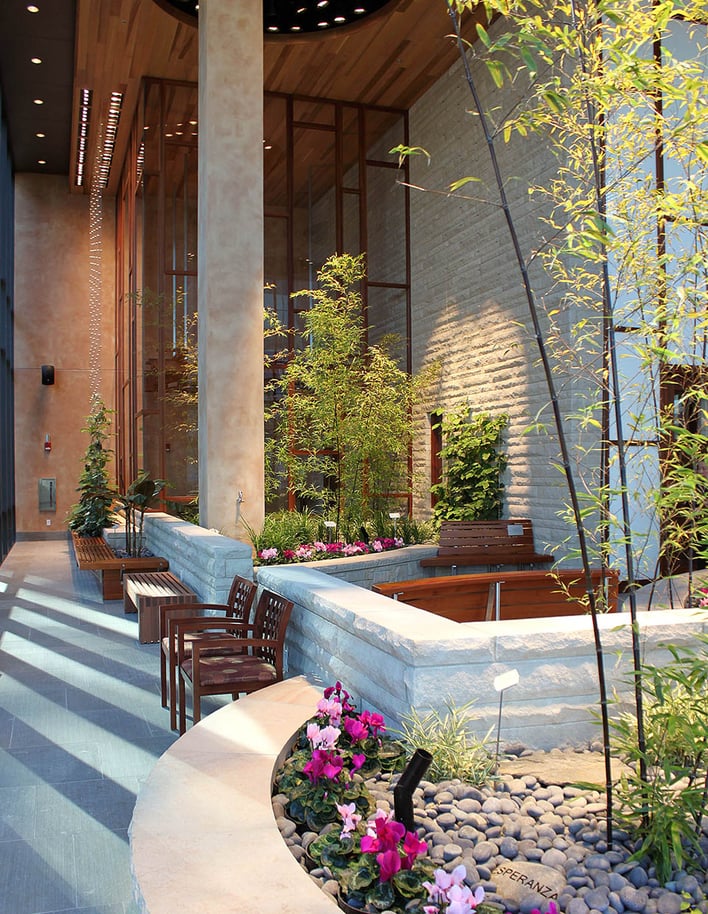 The Stoneman Healing Garden photo via crja.com
Luckily, Boston is loaded with healing gardens that have been of great assistance to hospital patients for some time now. Facilities such as the Dana Farber, Mass General Hospital and the Virginia Thurston Healing Garden in Harvard, Massachusetts are some of the most stunning examples we cherish in our city.