It's true, right? Red roses are the number one flower given to women as a romantic gesture and have long held the symbolic meaning attached to love and passion. For centuries, this variety has been "Queen Bee" in her realm against other species, trumping over white lilies, orchids and even daisies. I bet more than once in your lifetime, you've received a dozen or more of roses, perhaps from a partner or better yet, an admirer? Yes, long stem red roses continue to hold a strong demand in the floral business, becoming the number #1 imported product for holidays such as Valentine's Day. It's impressive how these beauties have maintained their popularity over the years, even when new competitors appear in the market. For some reason, they just never seem to hold a candle to this oldie but goodie… If you're curious as to why this might be, the answer lies within the properties of the bloom-specifically its ability to affect several of the human body's senses. Pretty cool, don't you think!
When it comes to your sniffer- the nose always knows… The scent of the red rose is one of the most powerful floral aromas, which enhances both mood and sex drive. In some cultures, red roses are strewn around a honeymooner's bed with tiny petals spread about in order to encourage a "healthy physical relationship" between the partners as well as an emotional one. Typically, you'll find that most varieties have a perfumed, sultry smell that is different from others which can have a sweeter scent that is another sign of erotica.
To touch a rose is like grazing your fingertips against a silky material and is often also compared to a velvet fabric. The petals can be used multi-purposely by adding them into baths to create a luxurious bathing experience. Once the blossoms release the oils contained within the petals, you'll find the water is enhanced to contain these essential elements that in turn will soften the skin.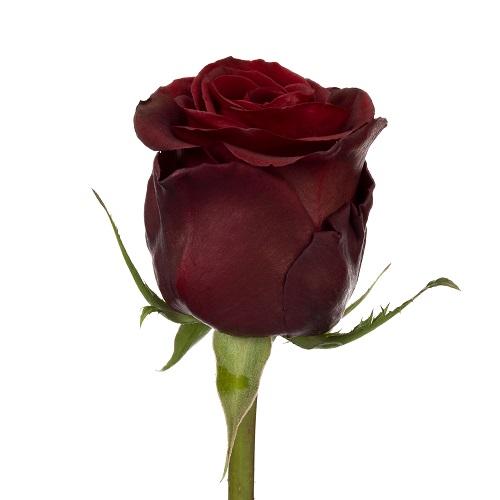 Red is the color of passion and roses represent this perfectly due to their rich shades that epitomize love, hearts and blood. Red is another strong attribute when speaking of the senses because most people react to this shade faster over any other including blue, yellow and orange.