My favorite blooms in the whole world are tropical orchids. The color, structure, florets, foliage and scent are all attributes, which keep this variety of flora and fauna one of the most sought after flowers in the nation. Unlike other species, orchids have a sort of funky presentation that illuminate a magical and care free spirit. Many believe that people with out going, creative and imaginative personalities are immediately drawn to them because of their own unique individuality. Orchids are also available in a hundreds of different flavors and can cost anywhere from a few dollars to thousands depending on the breed. Over the last three decades, orchid collecting has become a fashionable pastime for botanists all over the world, where additions of rare varieties are said to be valued in the hundreds of thousands. I figure you have to really like orchids to be willing to spend so much but if you're looking to start a compilation that starts a little cheaper, why not check out these affordable species sold in greenhouses near you!
Phalaenopsis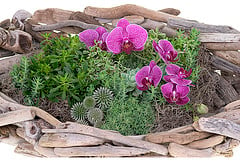 This variety is probably very familiar to people because it is sold everywhere including flower shops, nurseries and even grocery stores. Phalaenopsis come in a wide variety of hues including white, pink and mixed. If you have a sense of humor, you can even find them dyed in yellow, orange and blue. Most of the time, you can find a pretty decent one for only $19.99 and you should be able to get at least four weeks of blooms out of it when watered properly.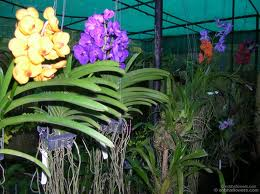 Mokara
If you don't exactly have a green thumb, you might want to invest in the Mokara Orchid since it is easy to care for and forgiving enough that it can withstand a bit of neglect. Available in cut or plant form; they are easily mixed with other flowers or stunning all by themselves in a vase. This species also is grown in a spectrum of color such as orange, yellow, pink, purple and red which is majestic in presentation.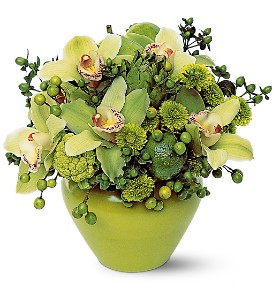 Cymbidiums
Although cymbidiums can be a bit tricky to care for, they're well worth the effort because these plants are stunning for any home or office to display. Depending on the breed, cymbidiums can either be very inexpensive or very expensive.