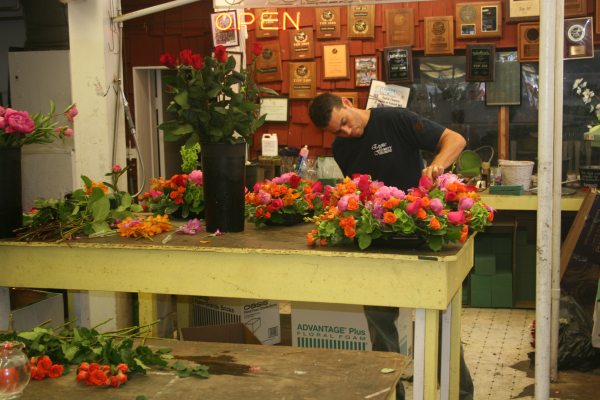 Having worked in a Boston flower shop for more than thirty years, I am proud to share my experience in how to go about being a florist. I always joke that my first job was cleaning geraniums in the Lombardi Florist greenhouses in Roslindale when I was six years old. But you'd be amazed that creating amazing weddings and stunning florals starts at the bottom. My father has been an established florist in Boston for more than sixty years. His best advice has always been, 'never hire anyone who cannot sweep the floor,'.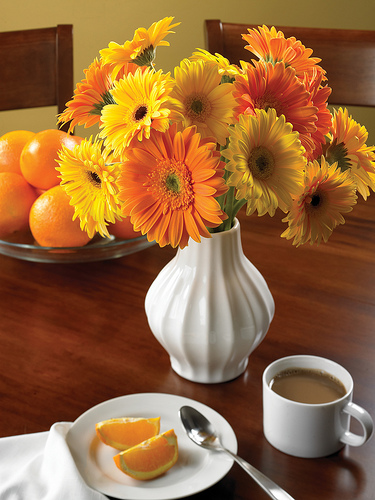 I strongly suggest starting at the bottom, sweeping floors, cleaning roses, assisting flower delivery drivers. Start as an intern or apprentice in any flower shop. Whether you are in a Boston florist or New York city flower shop, never lose sight that the basics are so important to provide with you a solid foundation for your career choice as a florist. I also believe that your career path as a florist should begin in a flower shop and not in someone's garage or design studio.
I am not knocking the design studio florist. As a matter of fact, some of the most elaborate floral displays and wedding flowers are created in these flower design warehouses. I suggest working in a flower shop because you will be a witness to all types of clients and their unique requests.
In a flower shop, you will learn how to wrap flowers, make corsages, design funeral tributes like rosaries, crosses and heart shapes of flowers. The more every day requests you fill for a client, the greater your skill set will be. You will also be forced to think on your feet when dealing with rushed and demanding clients on the retail sales floor of the flower shop.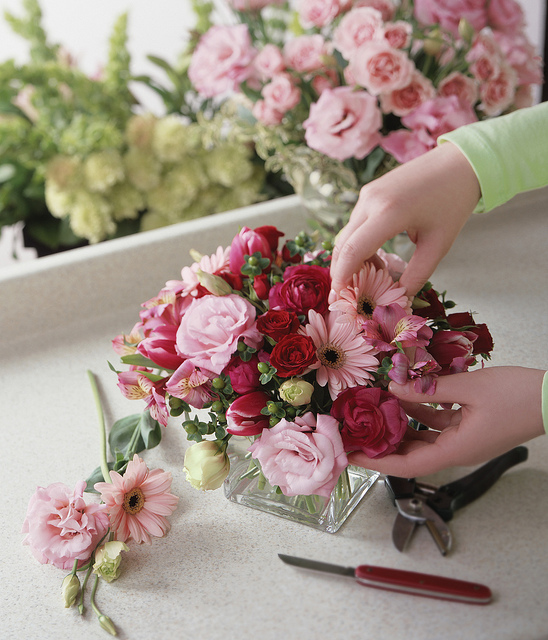 Turnover in a flower shop is generally pretty high. New associates often have no idea that the job is so physically and mentally demanding. What the floral apprentice must learn is that paying your dues, working for little starting pay and working holidays can lead to a great career. As florists, we make a difference in people's lives. Florists share emotions. When someone dies, when someone is born, married, sad, celebrating a birthday, falling in love; your local florist becomes a part of your life.
If you cannot wait any longer and your visits to Craig's List are just let down for job openings then get on Twitter and follow @GetFloralJobs. Recently, they posted a job link for a florist in Boston. Check out these requirements, do you have what it takes ?
Ability to work well in fast-paced environment
Completing tasks in an efficient manner
Pleasant manner and outstanding customer service skills
Ability to work well with others as well as independently.
High level of enthusiasm and self-motivation

Team members manage the following responsibilities on a daily basis:
Provide excellent service to customers
Assist clients with product selection
Flower Preparation and Processing
Floral Design
Ability to take phone orders.
Making impressive outdoor displays daily

Please send your availability include hours, from Monday-Sunday. Candidate must be able to work 30-40 hours/wk including at least 1 weekend day.