Baywatch star Traci Bingham ignited the crowd at Exotic Flowers in Boston on Valentine's Day. Only scheduled to appear from 2pm-4pm, the TV star stayed til 5pm as she was having a great time wrapping flowers clients.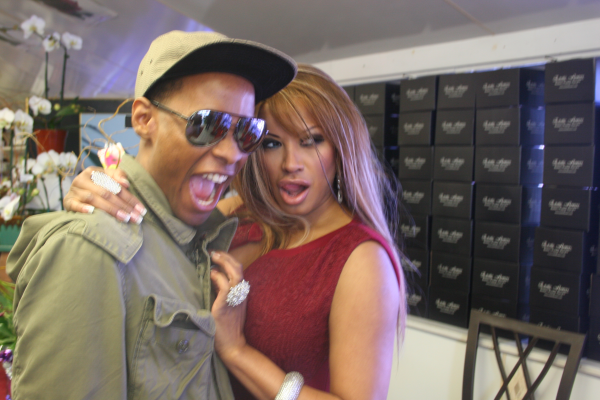 Traci loves flowers and it shows. We cannot wait to work with her on the Traci Bingham collection for Exotic Flowers.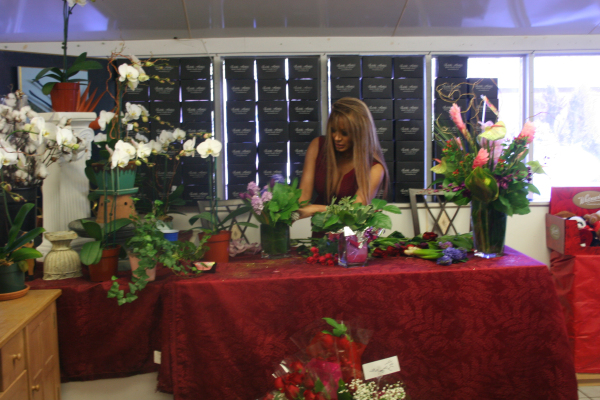 At the beginning of Traci's appearance, she stepped right behind a design bench and made some of her own designs. Needless to say, those floral arrangements were the first to be snapped up.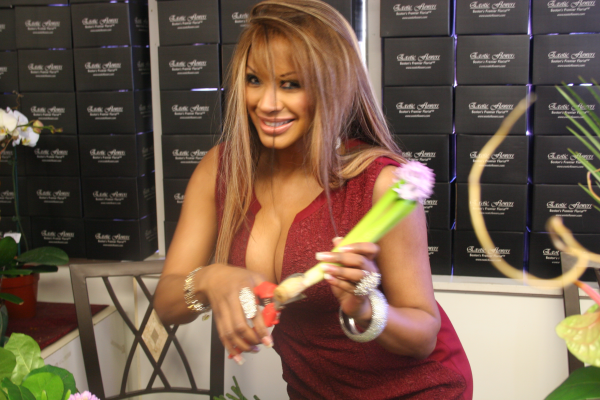 Even with all the bling, Traci was not shy about doing the hard work of a floral designer.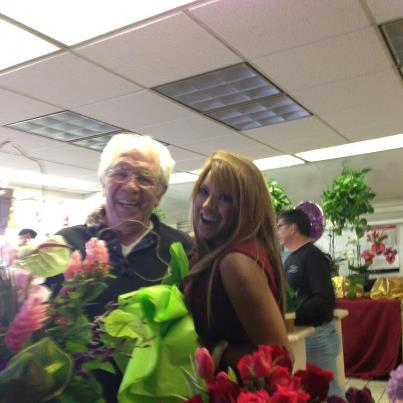 Owner Arnold 'Sonny'Canale and Traci Bingham sharing a laugh on Valentine's Day.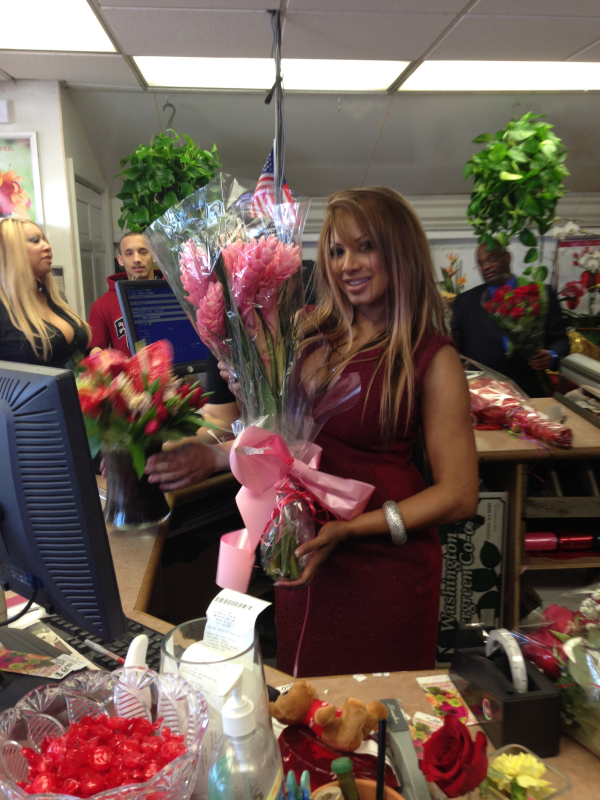 Exotic Flowers' #Qupid Traci Bingham gift wraps a bouquet of ginger for a customer.