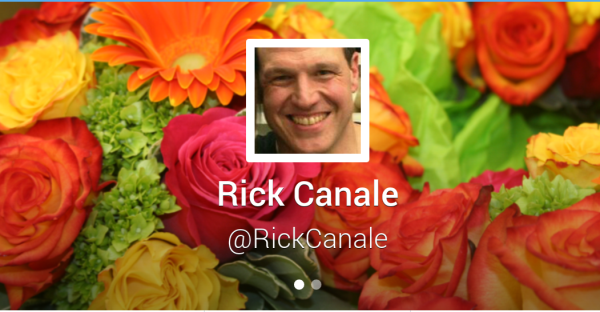 Hi, my name is Rick Canale and I tweet. I tweet a lot. Days, nights, weekends, you could say I have an addiction. I follow more than 1900 Tweeters and am followed by over 1200. If you are a glutton for information, want your news now or enjoy pop culture, then Twitter is waiting for you. As a matter of fact, you do not even have to tweet to enjoy twitter. I know many voyers on Twitter that have never even tweeted. I love Twitter so much that I even bought their stock. I have compiled a short list of my favorite five on Twitter to get you started. I have also thrown in a solid list of honorable mentions to build your profile and although I am not a huge advocate of following companies on Twitter; I have tossed in a few that seem to get it right. Here is my short five in no specific order.
Once you've added these five people to your profile, then you can add our list of honorable mentions.
@fatbellybella - entertainer Erykah Badoula shares wisdom and responds to her fans regularly.
@NICKIMINAJ - Nicki Minaj is everywhere lately. This outspoken entertainer posts regularly and interacts with her fans.

@gabekapler - this former Red Sox World Champion shares a great baseball insight and healthy living tips. His interaction with fans keeps us as fans.

@PaulaEbbenWBZ - local news legend Paula Ebben is great for timely news and quickly responds via Twitter to her fans.
@darrenrovell - one of the best there is for sports drama.

@ellemacpherson - always awesome when a legend replies to your tweet, she makes the list.


@Alyssa_Milano - being a passionate baseball fan puts her on the list, favoriting my tweet keeps her on the list.

@HallofFamePrez - Baseball Hall of Fame President Jeff Idelson is a great follow for all us baseball fans.