I know. I am sad to say that not many of you are baseball fans. But watch a game with me sometime and you might become one. See I like baseball. No, I love baseball. Over-paid, self-indulgent babies on the field you say? I say, watch the 6-4-3 double play while sitting on the first base side and I will show you a visual masterpiece.
I not only watch the game, I am absorbed in its history. I am a lifelong Red Sox fan, but I am a fan of Major League Baseball even more. Fred Lynn, Dale Muphy, Ron Kittle; just names to some, but to me these guys were a pleasure to emulate in my childhood. While learning the game, I also learned a lot about its Hall of Famers. Bill Veeck (1914-1986) never played Major League Baseball, but he certainly left his mark on the game and my approach to the floral industry.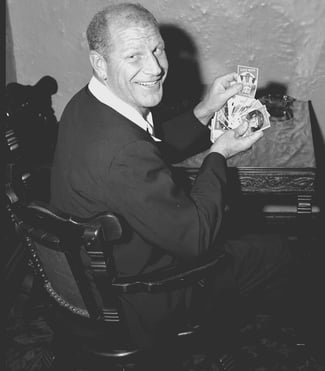 Some know Veeck as a Hall of Famer. Some recall that Veeck was responsible for planting the first ivy on the walls of Wrigley Field in Chicago. Some know that Veeck owned the Cleveland Indians (1946-49), the St. Louis Browns(1951-53) and the Chicago White Sox(1959-61 & 1975-81). He even was the President of Suffolk Downs horse racing track in East Boston, (1968-71). Many sports business students know Veeck from his books. His most famous, Veeck as in Wreck, I have read four times. I have a copy at my desk at work and in my library at home. I have owned first editions and signed copies too. But, I always want to share the book's wisdom, so these valuable copies rarely stay in my possession.
Last night, I found another passage in the book and had to share its relevance with my floral, hospitality and business colleagues. What Veeck wrote more than fifty years ago about selling tickets applies to any restaurant, florist or retail store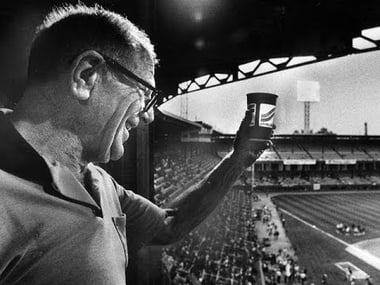 .
Chaper 7 - Every Day was Mardi Gras...
The best way to tell you what we did to draw these crowds is to tell you what we did not do. We did not open the ticket windows and expect the citizenry to come rushing up with their money in their fists. We have never operated on the theory that a city owes anything to the owner of a baseball franchise...
Exactly, Veeck hammers a valuable lesson for every florist. Our clients owe us nothing, we do not sell insulin and they do not need our flowers. We, however, need them to buy flowers from us at the price we have deemed valuable.
...There is nothing owed to you. A baseball team is a commercial venture, operating for a profit. The idea that you don't have to package your product attractively as General Motors packages its product, and hustle your product the way General Motors hustles its product, is baseball's most pernicious enemy.
Appearance, attitude, humility, gratitude and accountability are the traits he espouses. Like baseball, people want flowers in their life. They do not need them. Take Bill's lessons to your storefront. Note, the importance of also operating at a a profit.
I connect with Bill's wisdom. Bill was even an avid gardener. Decades ago, Bill suggested a store where you can buy plants, flowers and books in the same place. They did not have that then, but places like Terrain in Westport, CT offer that now. He was not only a Renaissance man, but a visionary.
You might like to know, the apple does not fall far from the tree. Veeck's son Mike is also an author and owner of multiple minor leage baseball teams.His philosophy of Fun is Good, has infected many lives with happiness. Mike's son Night Train (Bill's grandson) is also a chip off the block. Night Train works for the White Sox and has even guest blogged for us.I suggest making his acquaintance on Twitter. He is a great guy.