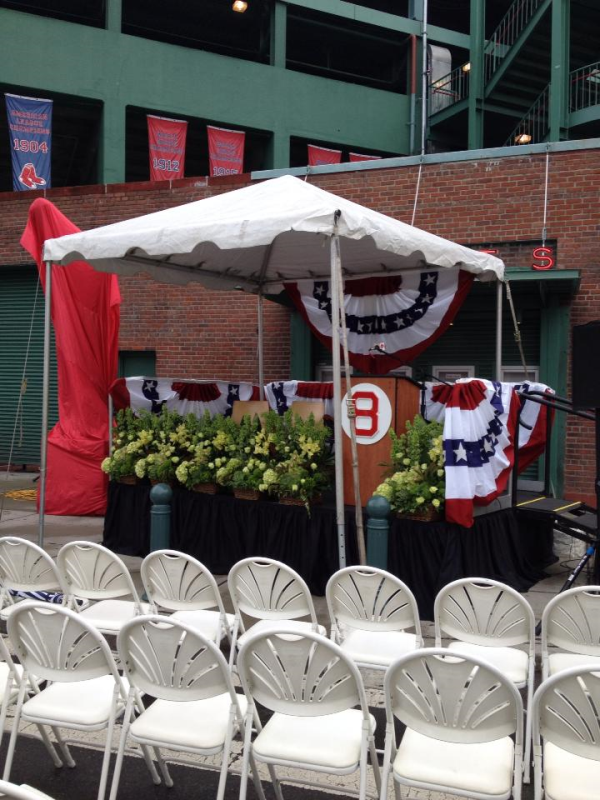 photo credit: Laurie Sparks
On Sunday September 22nd, 2013 the Boston Red Sox dedicated a statue to baseball Hall of Famer and living legend Carl Yastrzemski; a
long overdue tribute to an amazing baseball player and gentleman.
At the dedication ceremony, the stage was decorated with an abundance of green and white flower arrangements featuring roses, bells of ireland, and cymbidium orchids. The Red Sox also gave red rose boutonnieres to former players like Yaz, Dwight Evans, Jim Rice and Ted Lepcio.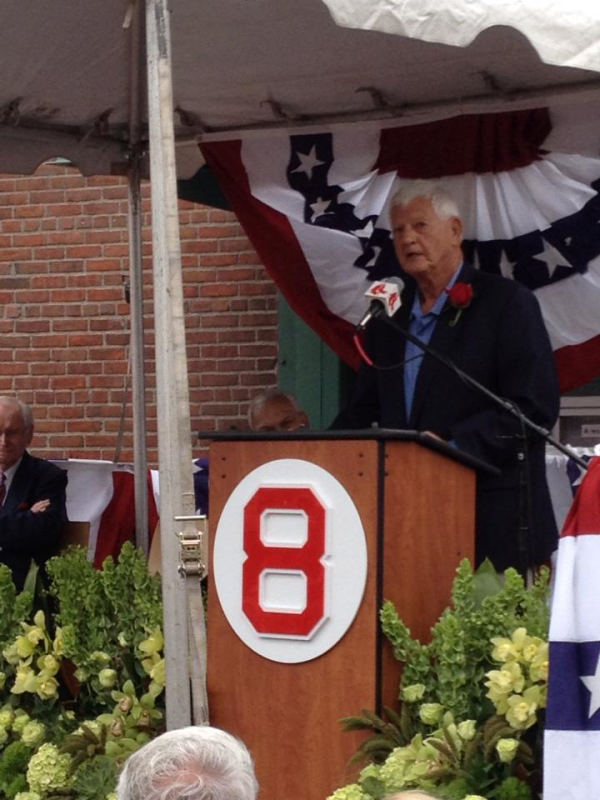 photo credit: Laurie Sparks
The Red Sox have often seen the importance of incorporating flowers into their events. There is even record of pots filled with flowers for the opening of Fenway Park in 1912. The Red Sox hung a floral wreath over Johnny Pesky's retired #6 in Fenway Park upon his death. Hundreds of Red Sox employees wore Red rose boutonnieres on the 100th anniversary of Fenway Park in 2012.
While the Red Sox do not always ring up Exotic Flowers in Boston for these events, we are honored to include Red Sox players Doug Mirabelli, Mike Timlin, Mike Cameron, David Ortiz, Dustin Pedroia, Andrew Bailey, Darnell McDonald, Mike Aviles, Victor Martinez, John Olerud, Adrian Beltre, Tim Wakefield, Ted Lepcio and Jonny Gomes as past and present clients.