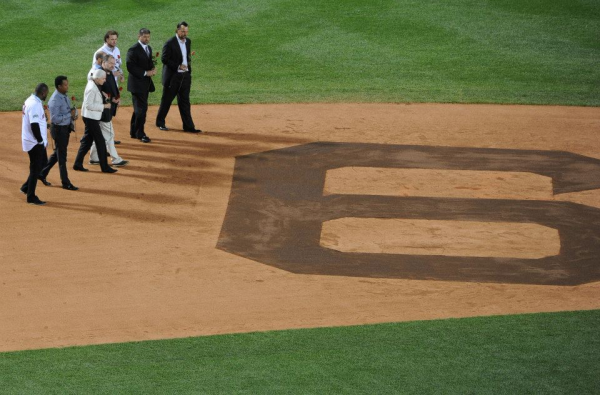 The Boston Red Sox have been playing baseball for more than 100 years. They are a part of the community. The Red Sox are our heroes, our co-workers, our neighbors and our friends. Of course, Dustin Pedroia does not call me over his house to play cribbage, but the team employs hundreds of New Englanders and millions more of us cheer them on even when the season is as bleak as 2012.
As a pillar of our community, the Red Sox also show how important flowers are at a funeral or upon someone's passing. The Red Sox realize how important flowers in easing the grieving process. I have personally handled funeral flowers for the team on many occasions. Recently the public got a first hand look on how much the Red Sox value funeral flowers and what they mean during as a symbol of celebrating one's life.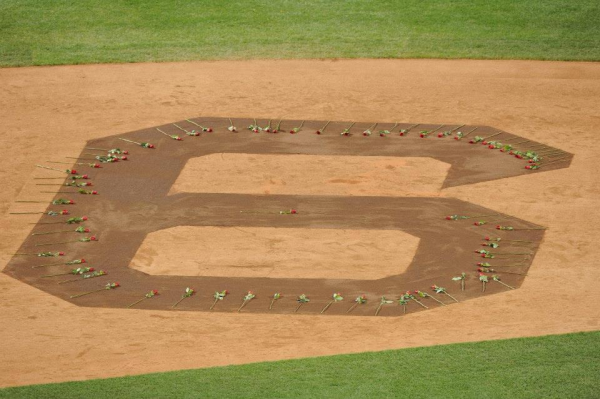 On Sunday, September 23rd, 2012 the world witnessed Red Sox players past (Jason Varitek, Pedro Martinez) and present (Dustin Pedroia and David Ortiz) et al. on the field at Fenway Park presenting single red roses upon the landscaped '6' on the infield dirt. This ceremony not only shows how much the Red Sox value flowers, but also how much flowers serve as a symbol as a celebration of life.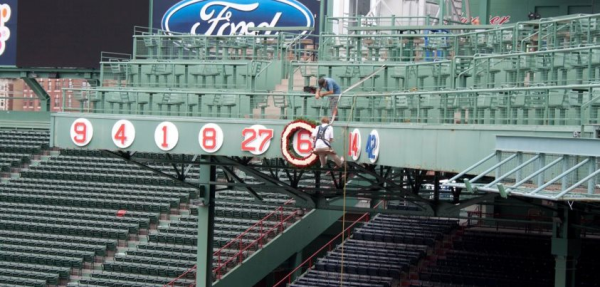 Even upon Johnny Pesky's death in August, the Red Sox had a wreath of flowers hung over his retired #6 in Fenway Park by our colleagues at Winston Flowers. What is most important of this gesture is that the Red Sox were not even playing at home during this floral installation. The Red Sox were looking to show their respect with sympathy flowers.