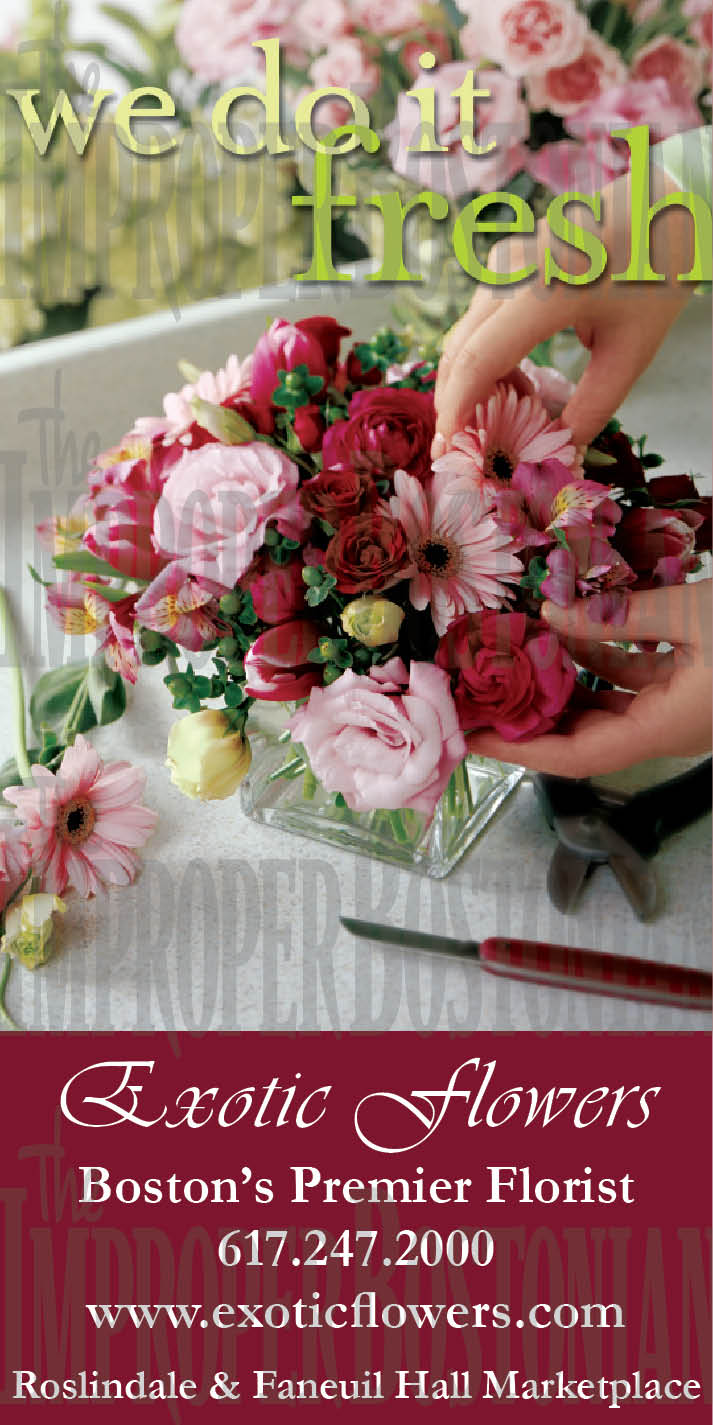 In the past couple of weeks, you may have noticed the latest Direct Mail postcard from Exotic Flowers. About every two to three months, a colorful postcard goes to all our Boston and nationwide flower buyers. This month's postcard touts Exotic Flowers' expertise in sending fresh flowers.
Having been in the floral industry for over seventy five years, Exotic Flowers is schooled in the fundamentals of flower care.
Cut flower processing is required as a staff member at Exotic Flowers. The flower processing team at Exotic Flowers has more than one hundred years experience in fresh flower care. We do it fresh is not just an act, it is the backbone of our success.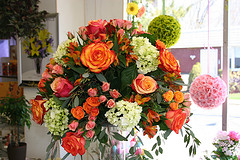 Our floral arrangements are designed to last 5-10 days. Every one of our flower arrangements in the Boston area is delivered in the Exotic Flowers' floral preservative. This preservative is designed to promote longevity and maximum blooming show. The floral preservative has both a bacteria fighter and food to help our flowers flourish. Our arrangements also arrive with a care tag explaining that fresh water should be added daily to ensure maximum vase life.
Our flower buckets also have floral preservative; different than the solution in your arrangement. Our Roslindale refrigerators hold flowers at 40 degrees and the floral solution in the buckets is designed to hold and hydrate the flowers until they are ready to grace the tables and offices of Dorchester, Cambridge, Boston and West Roxbury.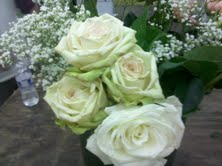 Unfortunately, some other florists in Boston do not see the importance of flower care. These dead roses to my left are only 4 days old. The same roses at Exotic Flowers in Boston flourish for seven days.
Exotic Flowers fresh flower care tips:
as soon as you receive your flower arrangement from Exotic Flowers, immediately check the water level. Check container daily to insure it is always filled.
Do Not Change the water. Exotic Flowers in Boston has already added a floral preservative which not only fights bacteria, but also nourishes your flowers to promote longevity.
Display your arrangement in a cool location, out of direct sunlight.