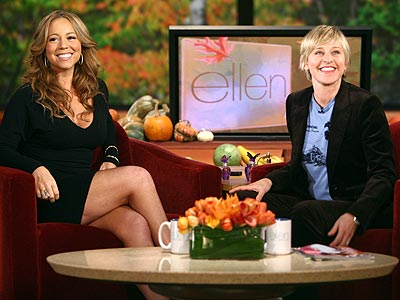 Some Bostonians love the Ellen Show, others loathe the show. There can be no debate that the flowers on the show are spectacular. If you have ever watched the show, Ellen hosts guests at her coffee table. Every show features a beautful fresh flower arrangement that reflects the season. The design is lush and low, a perfect accessory for her celebrated guests. The above photo shows a scattering of gourds and pumpkins along with a an textured fall flower arrangement. These blooms evidently make Mariah Carey happy.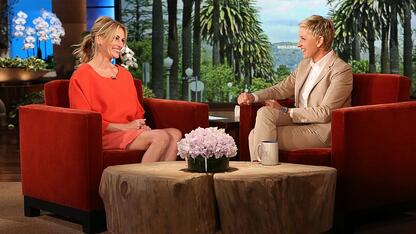 Ellen's back drop is filled with palm trees and often showcases white orchid plants. The orchids are a feature on her show along with one of the most awesome coffee tables you'd ever. Clearly, Julia Roberts approves.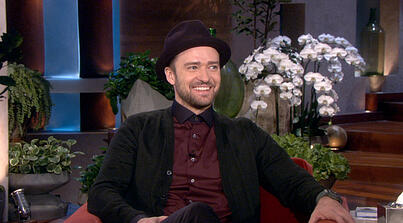 Check out Justin Timberlake, notice how the orchids and green plants frame him on screen. This staging of florals is no accident. There is no question that each plant was put on a dry run with a stand in for Timberlake. In Hollywood, every detail matters and beautiful flowers are a huge difference maker.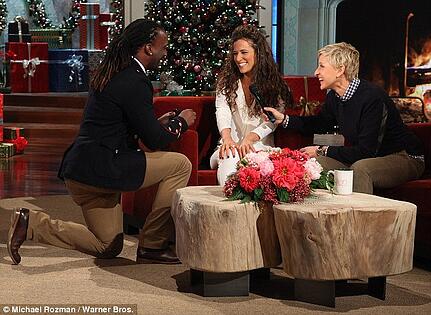 My favorite time of year for the Ellen Show is Christmas. Her staged is filled with Christmas decorations and jaw dropping Christmas trees. Baseball star Andrew McCutchen even chose this setting to propose. Notice the fresh flower arrangement of Winter Rose Poinsettias and pepperberry.