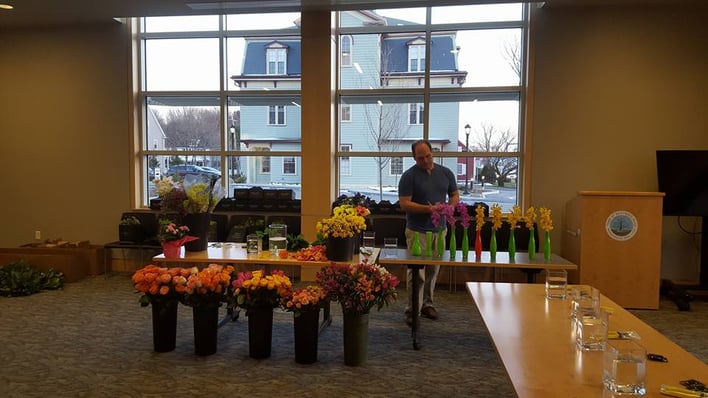 Libraries are amazing places and serve their communities far beyond the task of lending books. Most local libraries also provide informative classes and workshops for both children and adults to enhance their knowledge and education throughout many different topics. There are science programs, writing workshops and impressive guest lecturers including top authors from the area who offer stimulating presentations throughout the year. While all are open to the public, these sessions are provided for the sole purpose of connecting members of the community and growing comparable interests that will foster both new ideas and relationships. Plus- almost everything offered is free of charge, allowing anyone with a library card to join in.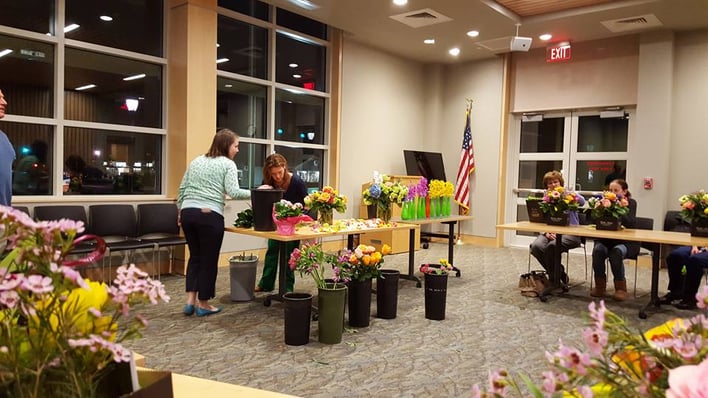 That's pretty cool, right?
On Tuesday, March 22nd I was fortunate to assist my husband with an impressive floral demonstration to the patrons of the Westwood Public Library. During the two-hour program, guests were given their own vases, supplies and flowers to learn the easy and fun way to arrange their own centerpieces. Along with teaching proper technique and form, Rick Canale led an interesting talk about the do's and don'ts of handling the blooms as well as giving a brief background of the flowers he was using. Varieties included stunning garden roses, spray roses, alstroemeria, anemones and lemon leaf for the finishing foliage. The vases were rectangular, heavy glass, which provided a sturdy base for the product and a cardboard box for easy carry home was also available. In the end, the room couldn't have smelled better with the luscious spring color bursting from every table.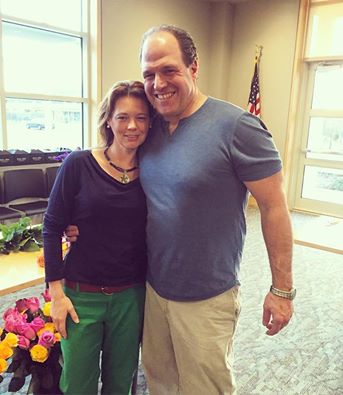 We had a great time during this adult flower arranging class and hope to return with a fresh new look designing in the future!