I bet you didn't know that because we live in Boston, we have access to some of the finest florists in the world! Complete with their own sense of style and flair, Boston is ranked one of the top twenty best performing floral designers across the globe.
I bet you didn't know that each region has their own unique way of floral designing, making their pieces distinct and unique. Really, it's true!
Each designer has their own influence on how they manipulate color, texture and size and it's mainly due to the specific geographic location where he or she has learned their talents! For instance, Boston is pretty conservative when it comes to floral presentation but we also enjoy constant change in varieties mainly due to the fact that we experience a varying four-season climate. Another fact about our area's likes and dislikes are that we have an inherent taste for blending shades instead of separate color tones. Even all white wedding work commonly has a pinch of peach or green added to create a richer balance.
Are you curious about what other worldwide florists are designing? Take a look at these nationally acclaimed floral industry masters and compare them to see where your taste truly lies. You might be surprised where you find the answer!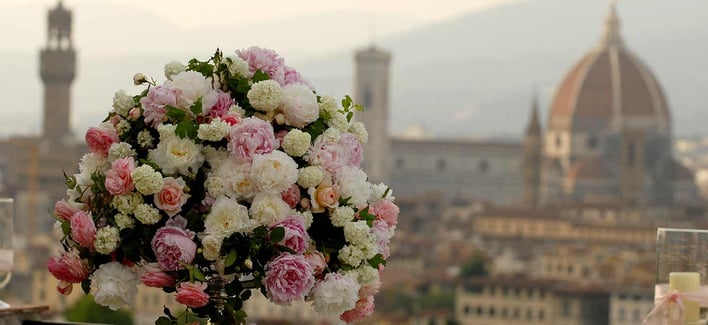 photo credit: weddingsitaly.com
Italian Fiori
Italian floral arrangements are influenced largely by the Tuscany theme, which relies heavily on wildflowers and species representative of this region's infamous product, grapes. The essence usually revolves around romantic and sensual aspects, often cultivating opulent palettes of gem tones. Historically, Romans often offered poppies to the gods as a gift making them to this day a popular addition to many Italian bouquets.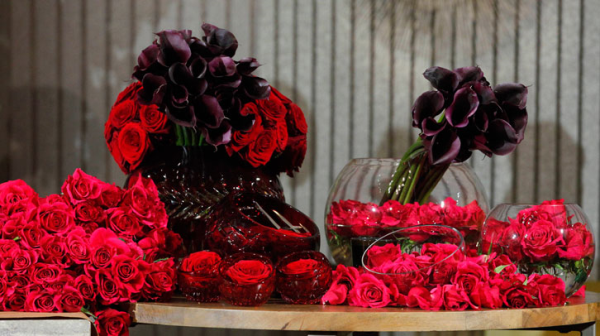 photo credit: Jeff Leatham
French Fleurs
French floral design is without a doubt, some of the most beautiful work the world has ever seen. The reason why is because regional designers have an eclectic style that stretches from single color clumping to erratic spectrums, incorporating bright shades of blues, yellows and oranges. Popular flowers used are (of course) native to the area's agriculture, including French iris, tulips, ranunculus and my favorite, French roses.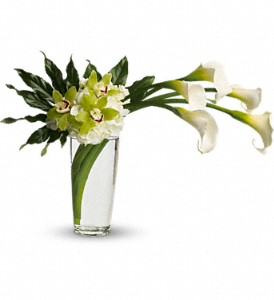 Japanese Hana
The Japanese style focuses on constructing intricate and contemporary designs that depend on architectural shape and balance. Many experts deem this method as "cutting edge" within the industry and are impressed by the ability to break free from traditional pieces. Often, floral centerpieces are looked upon as more than simply adding stems to a vase but viewed as "true art" because of the sophisticated techniques and creativity utilized. While orchids still remain as one of the top ten varieties used in the culture's floral décor, other species such as gerbera daisies, delphinium and hydrangea are also highly requested.