We all know how important it is to teach our children to love the outdoors but what about gardening? When I was only seven years old, my parents bestowed my own plot of earth that I could grow my own crop just like they did. Sure, it wasn't as organized as the adult plots, having mostly grown lima beans, squash, marigolds and a tomato plant that produced one single fruit the entire season but I was proud of it! I remember the excitement I felt when I saw sprigs beginning to protrude from the soil and the amazement I felt being able to combine a seed with soil, water and sun to make a delicious edible or beautiful living thing. I had wonderful role models to learn from since they both had that inner desire to cultivate and yes they were also florists but there was a lot more which contributed to my fondness for gardening. One essential element that certainly helped was having a bookshelf full of stories themed after this hobby.
There is no topic that is uncovered when we're talking about children's literature and that includes fabulous titles dedicated to teaching little farmers how to start growing fruits, veggies and flowers on their own. Between the fiction, picture books, easy readers and non-fiction available, we can locate just about any subcategory of agriculture that we want. If your child is interested in composting, starter seeds, vegetables, perennials, wildflowers or simply the colors associated with gardening, you can locate these subjects by visiting your local library. Here are a few children's stories that particularly caught my attention.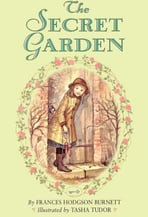 The Secret Garden
By Frances Hodgson Burnett
This has got to be the most famous book in history on the "green thumb" matter. Young readers fall in love with the magical changes of a once devastated garden into a stunning Eden of flowers with the help of a little girl and her companions. While the characters lead you through a fascinating transformation of roses and other blossoming varieties, they also undergo a transformation of their own within their relationships with one another.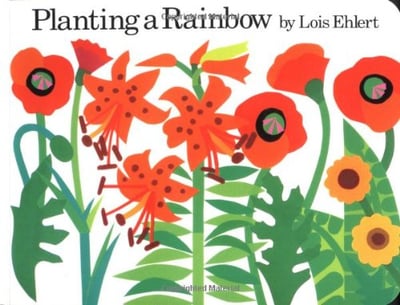 Planting A Rainbow
By Lois Elhert
This is a beautiful book that educates children on how to plant seeds and bulbs to make a rainbow of color in the garden. Illustrated with bright images that capture the attention of little ones as young as two, "Planting A Rainbow" has inspired millions of readers using soothing descriptions and clever illustrations of bold poppies, lilies and sunflowers.
Suzie Canale
Westwood, MA
Suzie also works in the children's department at the Westwood Public Library