Martin Luther King, Jr. Day is a celebration honoring the birthday of one of America's most beloved icons. Celebrated on the 3rd Monday of every January (although his birthday is officially on the 15th), the nation pays homage to King's detrimental efforts towards the civil rights movement against racial discrimination. The act to officially observe Martin Luther King Day came after King's assassination in 1968 but it wasn't until 1983 when it became a federal holiday. Signed by Ronald Regan who initially opposed the bill, the act became effective after the president realized that he was severely outvoted by the House of Representatives. Although the bill had been mandated, there were still a few states, which were reluctant towards calling the holiday by its legal name, and instead, combined Martin Luther King Day with other nearing holidays. It wasn't until the year 2000 when all 50 states came together and agreed to reserve the event solely for Martin Luther King, Jr.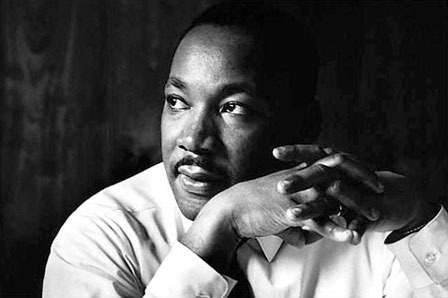 People around the United States choose to participate in this occasion throughout many ways including re-listening to his infamous speech, "I Have a Dream", which still emanates the strength, courage and determination within the words that have said "to appeal to the most sacred touchstones that there are in the United States". Bostonians, too, have the opportunity to engage within events set up around the city that propel Mr. King's profound symbolism of "Let Freedom Ring". City officials have elected to put forward great efforts within erecting more and more opportunities for both children and adults to learn the importance of understanding who Martin Luther King, Jr. was and what he stood for. Check out your local paper and Boston.com to find events thematic of this special day honoring the momentous leadership efforts of Martin Luther King, Jr.
Boston Holiday Highlights
Dr. King lived in Boston for several years studying for degrees received at both Harvard and Boston University so you know that there will be lots of events to attend honoring this special day! Here are some that have already been listed:
"Free At Last Sculpture"
Boston University
Free
Boston University Annual MLK Commemoration
1 pm 775 Commonwealth Ave, Boston University
Free
Museum of Fine Arts MLK Day
Speeches, films, exhibits,
Free Admission
Museum of African American History
Beacon Hill Walking Trail
Free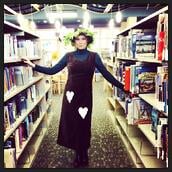 Suzie Canale, Westwood Public Library, 2014
Visit Suzie in the children's department of the Westwood Public Library for children's books about Martin Luther King Jr.