We've all been taught at a very young age that saying our "thank you's" is one of the most important manners we can ever learn. The idea is drilled into us over and over again along with a multitude of different ways we can express our gratitude. For some of us, it's a personal speech, while others prefer to write a touching letter or perhaps the gesture of sending a thoughtful gift. For those who love to shower loved ones with beautiful blooms, sending a floral bouquet to express appreciation is a wonderful deed to get in the habit of doing. Not only will a fresh vase of blossoms brighten their day but the act can also communicate a deep sentiment unlike other options you may have tried in the past. Contrary to popular belief, you don't have to break the bank with overly expensive arrangements or purchase enormous centerpieces to get your point across. Nope- you can make a clear and concise "thank you" statement just by selecting an affordable mix of springtime flowers. If you have a special someone who you'd like to express recognition for making a difference in your life, check out these sensational styles that your local florist is bound to already showcase.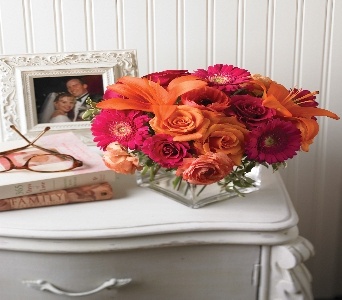 It's a well-known fact that roses go with just about everything, which makes this species the perfect choice to praise someone with. Pink, orange and yellow hued varieties are the most popular when fulfilling this type of order but you can request just about any shade you want and they're promised to be a hit. Just watch out when sending red roses since this can certainly come across as a mixed message.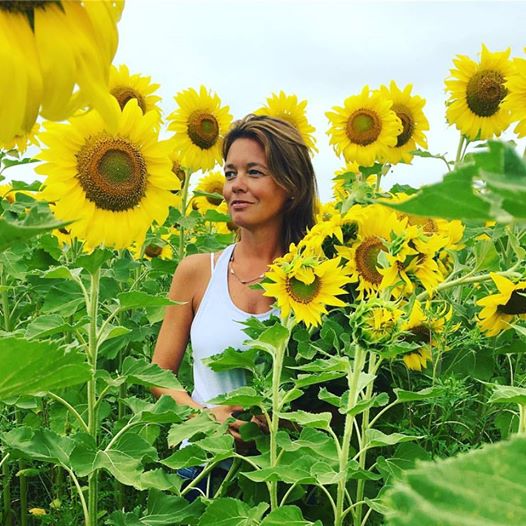 Sunflowers are one of the top requested blooms for cheering someone up, apologizing and yes-sending a big thank you for something wonderfully done. Sunflowers are now available pretty much year-round making them an easy choice, plus they are likely to survive a bit longer than other comparable varieties. Pair with yellow roses, freesia and mimosa for a stunning bouquet or simply send a single package of a ten-stem bouquet. Both will knock the socks of their recipients!
Lilies are a frequently sold variety for this type of purchase because of their showy presence and overall like-ability with customers. Pink lilies are a wonderful shade to say "thank you" as well as Asiatic breeds such as orange and yellow. Although white lilies are often associated with death and funerals, there's no rule against swapping their meaning to show your sentiment of gratitude.