Ohh…. Who doesn't love the color pink, especially when we're talking about pink petals? Pink flowers have always held top priority for buyers responsible for maintaining floral inventory and there's no shock as to why. Pink is the number one most requested shade for blooms in the Boston area due to its wide variation of meaning and age appropriateness for both adults and children. Both the sweetness and innocence attributed to the hue allows pink petals to be the "no-brainer" for most when ordering for a special someone. Whether it be for Valentine's Day, Get Well, Birthday, Mother's Day or thoughtful gift to another, pink remains the top-heavy hitter for local city flower providers.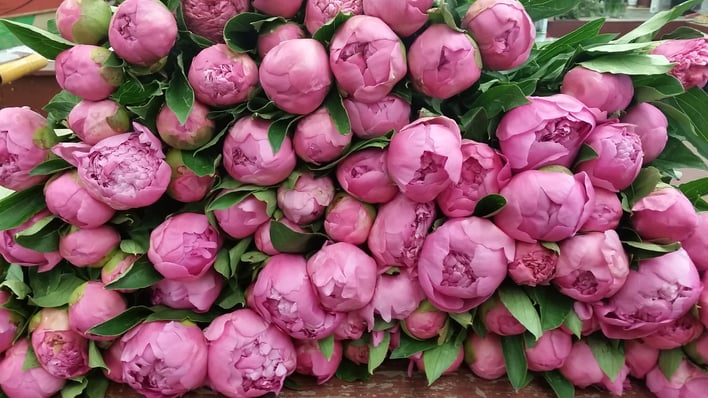 This is a good tip to think about as we slowly sail into graduation, dance recital and spring holiday territory since we're always looking for the right present to offer. Think ranunculus, tulips or gerberas for a sentimental gesture and lest we forget the power of a bundle of sweetheart roses. Other perfect varieties that match a pink themed bouquet are peonies, cherry blossoms or a striking clump of early summer dahlias. Lilies are also another excellent option as long as the recipient enjoys a strong-smelling scent.
Another reason to appreciate the color pink is the strong symbolic association with "awareness" causes. Pink has a particularly strong connection to "Breast Cancer Awareness" and continues to be the primary variety used in décor for banquets, marathons and fundraising events. The showing of a pink ribbon is synonymous with many of these efforts which is why you might see similarly shaded blooms being handed out to participants and spectators present.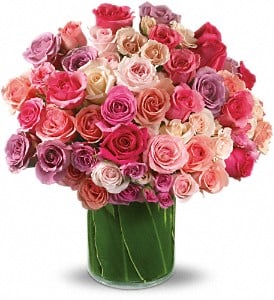 Pink is also a very popular color used by wedding planners who testify to the vast amount of material available in the shade including of course-the flowers. Many brides adore the soft yet notable tie to the meaning of love and have fun coming up with combinations such as blush, hot pink and magenta. In recent years, pink has taken over the wedding aisles as the preferred hue of petals that flower girls hold in their baskets as well as boutonnieres for the groomsmen and corsages for the bride's parents. From veils of tiny blooms tucked into the bridal party's hair to massive centerpieces holding ten to twenty species of pink colored blossoms, wedding specialists decree that this shade still steals the bridal scene.