It's summertime and parents all over New England are looking for fun activities to distract and entertain the kiddies for the next several months. Hopefully encouraging them to play outside, there are so many wonderful things to do to pass the time, many of which you can find hidden in your own backyard. If you have a child who particularly loves gardening, here's an idea that might be perfect for you! Do you have a bed of flowers and a few old masons jars lying around that need to be repurposed? If you do, here is an excellent craft to teach your children while also bringing the beauty of summertime into your homes.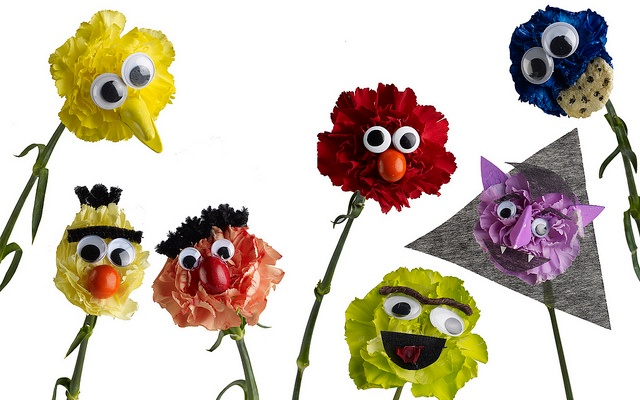 photo credit via aboutflowers.com
Kid-Friendly Directions for Making Arrangements
Materials:
Cutting Shears Masons Jars
Water Flowers
Green Thumb
Directions:
(Your child will need to be supervised during this activity.)
Take the cutting shears and snip off shoots that are bright in color of differentiating lengths. Depending on the child's age, you may want him or her to do their own cuttings so you'll want to remind them of the plants they are allowed to snip and the ones they are not. Excellent species to use for this type of arrangement are catmint, hydrangea, nasturtiums, campanula, yarrow, sunflowers, sedum, butterfly bush and lavender.
Fill the masons jar with warm, temperate water (not cold) and set aside.
Once you have your floral clippings ready, place one at a time in the vase, fluctuating between colors and lengths to design an attractive an interesting piece. Be sure to turn the jar as you add stems to avoid off balanced bouquets and clumping. Try to only touch a flower once as well because the more times the petals are disturbed, the greater chance of bruising or breakage.
Once you have filled the vase, bring the piece inside and place on your table. If you have more spare containers and an overflowing garden bed, create several others and gift to loved ones and neighbors.