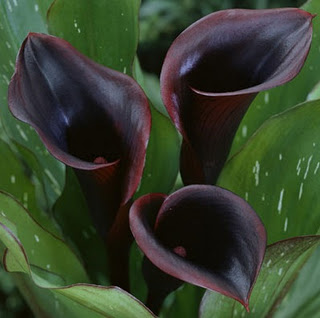 Halloween is one of the most celebrated holidays in New England. Bright orange pumpkins and jac o' lanterns adorn every doorstep. Hayrides carry laughing children along eerie trails. Homes fill their bowls with candy corn, Snickers and M & M's. Halloween casts a spell over Boston, enchanting its residents to not only participate in the spooky fun but to decorate with spider webs, creepy ghouls and scary music.
Halloween is also a popular wedding date for the mysterious and enchanted. Halloween wedding centerpieces feature burnt oranges, burgundies, purples along with spirited accessories. With a few easy tricks and treats, anyone can change a common table floral arrangment into an eye catching and haunted floral presentation.
Purple, orange, cream and black are the most traditional colors for Halloween flowers. These colors work well as a monochromatic design and complement each other as well. If you cannot find the right color balance, include a few stems of lime green hydrangea or celosia pop the colors in your wedding centerpiece. This palette of color has some store bought limitations, but florists like Exotic Flowers in Boston can provide all the flowers you need.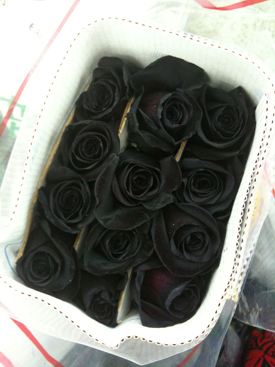 Deep purples and violets are readily available in ornamental kale or lisianthus. Pumpkin oranges include mango callas, spray roses and gerbera daisies. For wedding like creams, ecuadorean roses and kale are great choices. Black flowers will give you your spooky sensation, Schwartzwalder mini calla lillies, bat flowers and Twilight Black Roses are some the favorites of the Exotic Flowers in Boston design staff.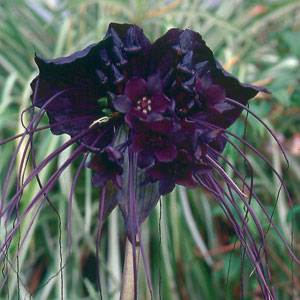 Here are a few tips to enhance the spirit of Halloween in your floral arrangements. Add a few wisps of store bought cobwebs to the tops or to the sides of the bouquet to give you that Addams family look. Invest in a few plastic spiders found in any local party (Iparty in West Roxbury) or craft store (AC Moore in Dedham,). Place the spiders in one or two spots, making them appear that they are hiding within the flower arrangement. For an added value with minimum investments, lightly sprinkle candy corn in a circular shape around the bottom of your vase.
Happy Halloween!
Suzie Canale
follow me at twitter.com/SuzieCanale