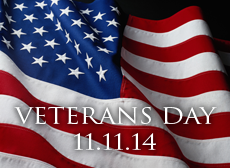 Veterans Day 2010 - Proclamation President Barack Obama
"On Veterans Day, we come together to pay tribute to the men and women who have worn the uniform of the United States Armed Forces. Americans across this land commemorate the patriots who have risked their lives to preserve the liberty of our Nation, the families who support them, and the heroes no longer with us. It is not our weapons or our technology that make us the most advanced military in the world; it is the unparalleled spirit, skill, and devotion of our troops. As we honor our veterans with ceremonies on this day, let our actions strenghten the bond between a Nation and her warriors.
... Long after leaving the uniform behind, many veterans continue to serve our country as public servants and mentors, parents and community leaders. They have added proud chapters to the story of America, not only on the battlefield, but also in communities from coast to coast. They have built and shaped our Nation, and it is our solemn promise to support our Soldiers, Sailors, Airmen, Marines, and Coast Guardsmen as they return to their homes and families..."
At Exotic Flowers and Lombardi Florist in Boston and Roslindale, we are proud to be lead daily by a veteran. Arnold "Sonny" Canale proudly served in the U.S. Navy on board the destroyer USS Buck761. Sonny served during the Korean War as a machinist mate and received his honorable discharge.

Sonny brings his miliary background to work on a daily basis. Employees are trained daily in discipline, honesty and most importantly respect.
Some observers may feel that this regimentation is a bit intense for a Boston flower shop. Exotic Flowers however feels that our military influence is integral to our success as Boston's Premier Florist.