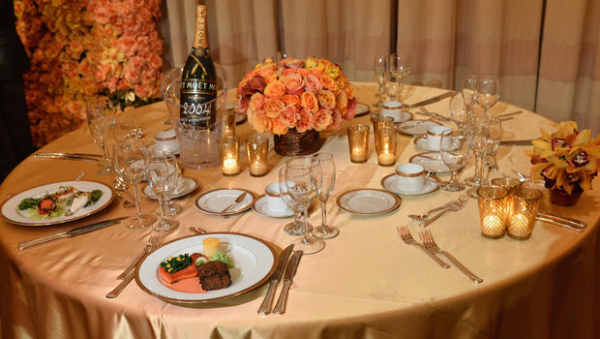 photo credit cbsnews.com
When you fill a ballroom with star power like Amy Adams, Diane Keaton, Bono, Leonardo DiCaprio and Michael Douglas you must use flowers that honor the stars. My two favorite flowers were chosen for the table centerpieces at the 2014 Golden Globe Awards. An accent of cymbidium orchids lends its beauty to the show stopping bouquet of roses. Peach, yellow, and orange roses served as the centerpiece at the awards dinner. With all the black clothing and amber table setting this floral arrangement really popped off the table and illuminated the room.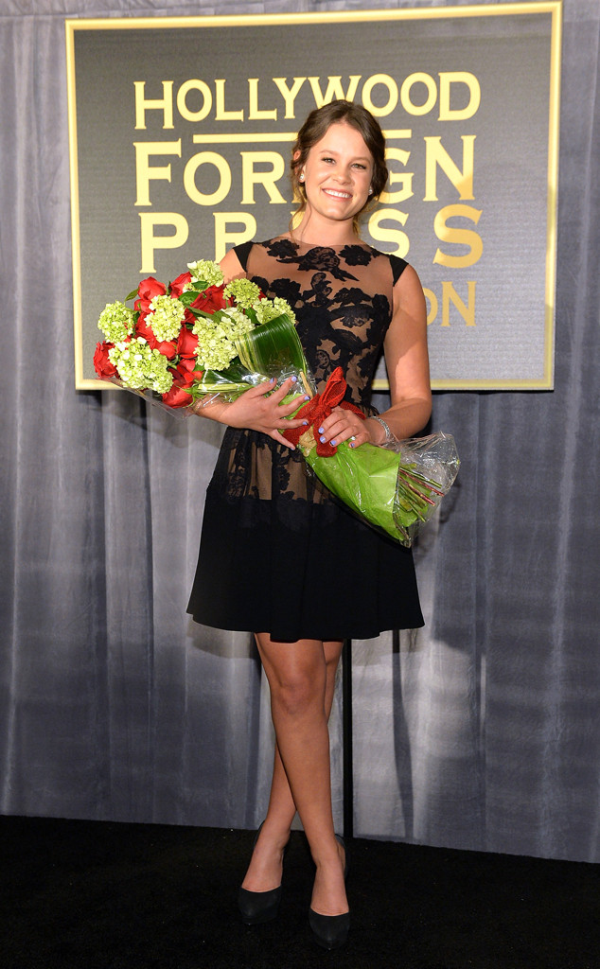 phot credit: eonline.com
Miss Golden Girl 2014 is shown carrying a eye popping presentation bouquet of hydrangea and Movie Star roses. It is no coincidence that this LA florist uses the same lime green tissue paper that we use at Exotic Flowers in Boston to really make the flowers 'pop'.