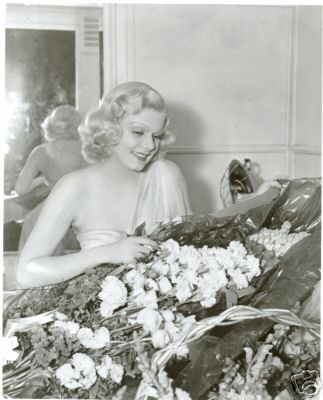 Actress Jean Harlow shows that flowers in your dressing room are not only welcome but appreciated.
Recently screen legend, Sophia Loren turned eighty. With the social media blitz surrounding her birthday, I came across a number of photos of her with fresh flowers. I have always been a big fan of the actress and knew from her cook books that she loved flowers. For example, every Christmas, she looks forward to receving a white azalea topiary from her close friend.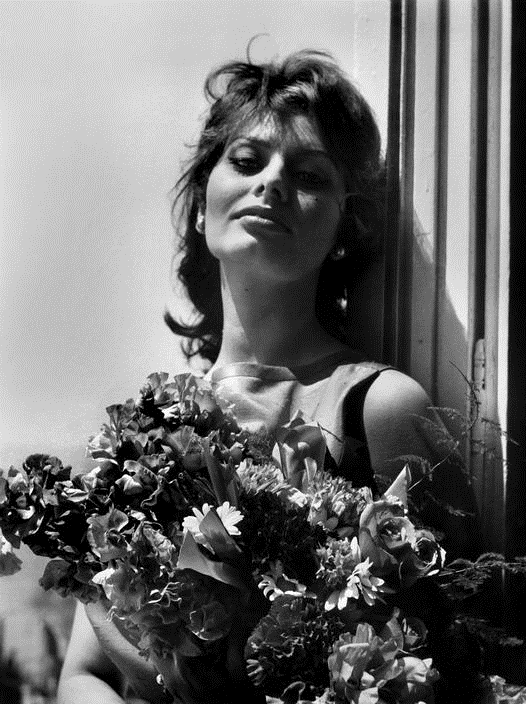 (This photo was taken at the Cannes Film Festival.)
In the midst of Loren's social media celebration, I stumbled across many screen legends surrounded by flowers. Hollywood knew then that flowers create a stunning photo opportunity. In the age of Instagram, we see stars like Holly Robinson Peete and Britney Spears share striking photos of flowers they receive. Publicity and flowers go hand in hand.
Below are some of my favorite photos of screen legends that I discovered.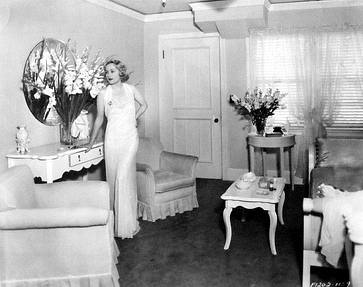 Carole Lombard in her dressing room is flanked by two vases of gladioli.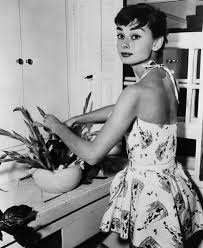 Audrey Hepburn showing off her skills at the flower design bench.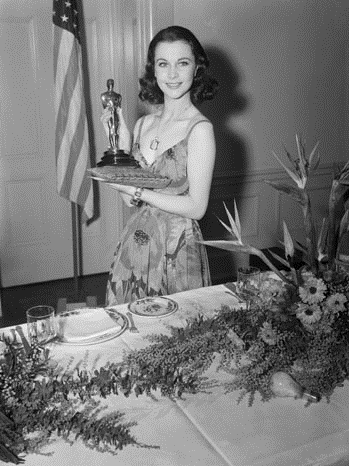 Vivien Leigh poses with her Oscar alongside a floral arrangement featuring birds of paradise and gerbera daisies. Editorial note, this floral arrangement was way ahead of its time.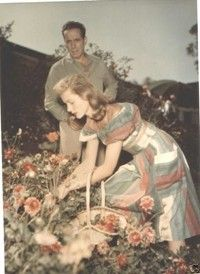 Humphrey Bogart and Lauren Bacall picking flowers.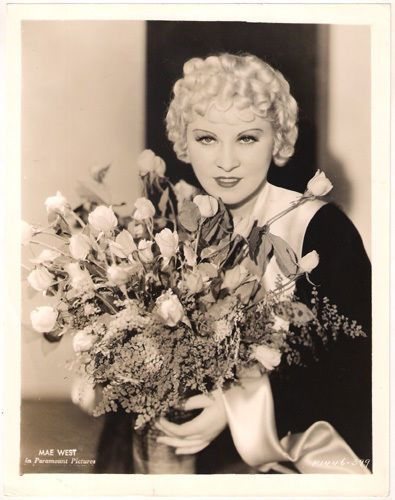 Mae West and roses. Ed. note, roses have come a long way in size and petal count.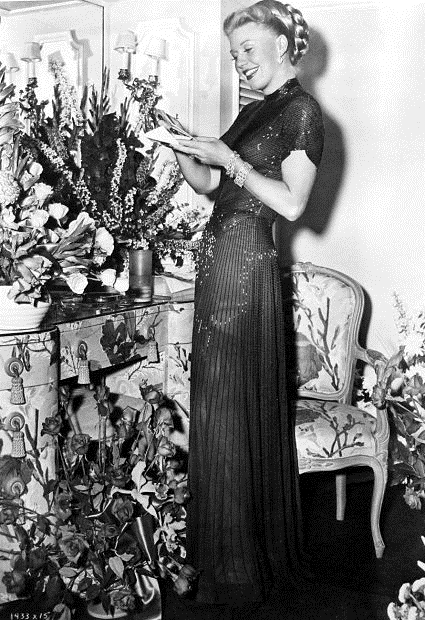 I can't help but wonder if Ginger Rogers is reading a card from dance partner Fred Astaire.
Marlene Dietrich caught strolling in Warsaw with a bundle of lilacs.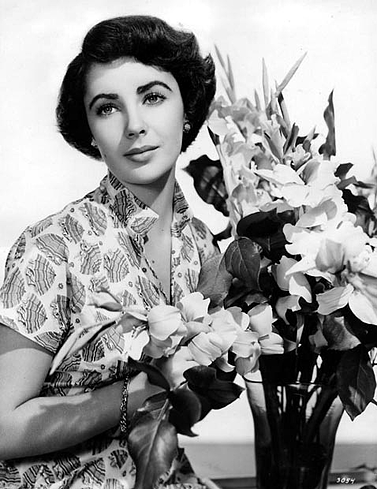 Elizabeth Taylor's love for flowers is well known. This earlier photo of her shows her knack for floral design.
Greta Garbor is engulfed in flowers.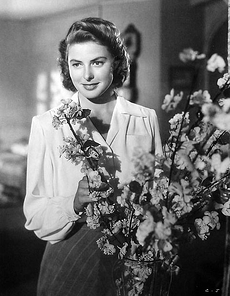 Ingrid Bergman looking like she has Rick Blaine on her mind.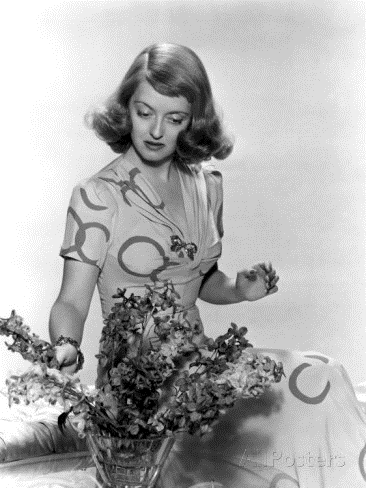 Bette Davis definitely has an idea of spacial organization.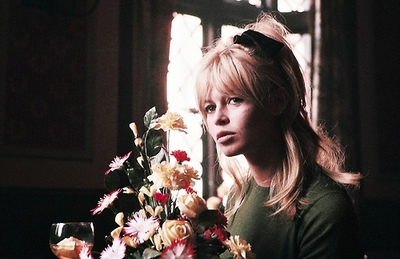 A rare photo of Brigitte Bardot with a typical floral design of the era.
Jayne Mansfield picking flowers. Florists often grew their own flowers at that time. Note the greenhouse in the back. Most flower shops in the mid 20th century had their own greenhouses to grow flowers.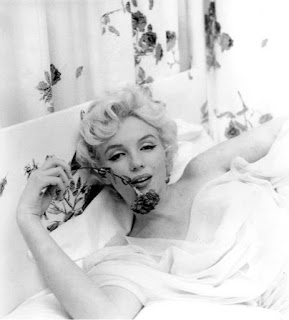 No collection of screen legends would be complete without Marilyn. She even adds grace to a simple carnation.