If you're into flowers and I mean REALLY into flowers, you're going to flip when you see the new Hallmark Movie Channel's January release of "Flower Shop Mystery: Mums the Word"! Not only is the title clever (you've got to giggle at the clever pun on words), but also the cast is nothing short of a Hollywood hit list. It is well know that bigger and popular stars are starting to sign on to more TV series and independent films but when you headline Brooke Shields as the main character, there's no doubt a huge interest will be created. Along with the ex super model, she'll also be accompanied by Brennan Elliott and Beau Bridges who still bring their sizzle to the silver screen. This flick has all the makings of becoming a Hallmark's Hollywood classic smash and lucky for us, there's allegedly three more installments signed off for production.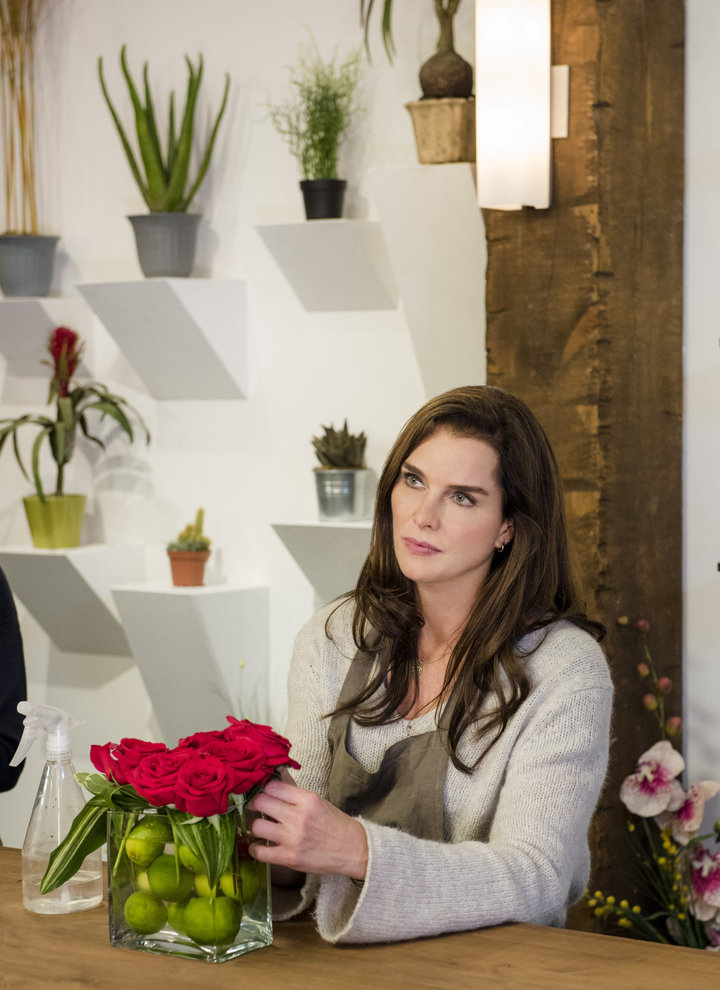 So if I've grabbed your attention you're probably wondering "So what's the plot about?"
Great question!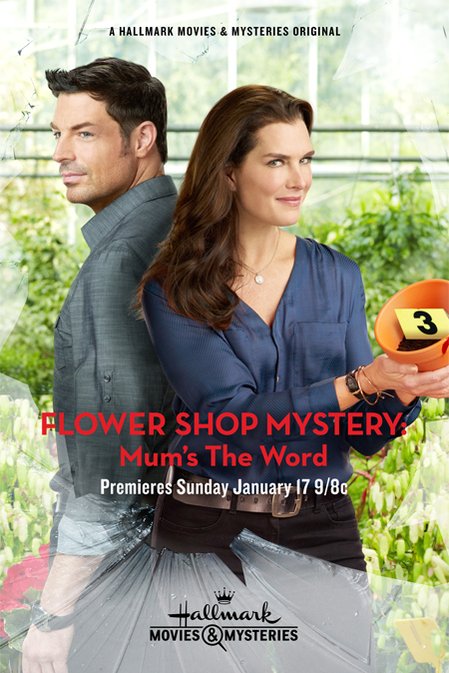 The story is set in a quaint town of "New Chapel" where the recently widowed, Abby Knight (played by Shields), decides to quit her job as a lawyer and follow her dreams of running her own flower shop. Assisted by her father and daughter who recently started college, Abby starts to rebuild her life within a new career. Everything seems to be going along as planned until her vintage car is rear ended by a hit and run. Determined to find the culprit, she finds support from her hunky next-door neighbor and ex-marine, Marco Salvare (Elliott) who assists her on her hunt. As they get closer and closer, another tragedy hits when the body of her friend turns up murdered. It isn't long before the finger points to Marco, leading Abby to race against time determined to clear her romantic interest's name and catch the real killer!