Flowers are a customary tradition when planning a funeral and are often one of the happier highlights to the event because of their ability to soothe onlookers with their beauty and aroma. Quite often, you'll notice arrangements in baskets given by friends and family, pulpit arrangements and of course, the casket covers designed in a variety of different ways. Sometimes relatives decide to have flower arrangements reflect a personality trait or a favorite color and other times there is a religious connection to the selected blooms. Florists also have their favorites, which are often an assortment of chrysanthemums, roses and lilies. One reason is due to their easy, availability from wholesalers year round and the second relies on the symbolic meaning they reflect when utilized in funeral pieces.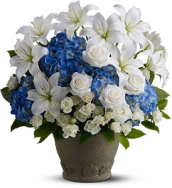 Certain blossoms hold certain meanings when it comes to funerals and each can represent a particular thought, feeling or sentiment that grievers wish to express. If you've never heard of this practice than you'll want to learn more about the flowers your sending and the messages they're conveying! Here is a list of the most popular varieties of funeral flowers used in the northeast and their meaning when implemented on this occasion.
Roses
Roses are the single most requested variety used in funeral pieces because they're large enough to take up space, strong enough to last most temperatures for the duration of the occasion, highly fragrant and have a unique meaning according to each shade chosen. Yellow is typically the sign for friendship while pink pays homage to remembrance and kindness. Red is probably the most universal for funerals because it symbolizes grief and love and white transcribes as purity, innocence and everlasting bonds.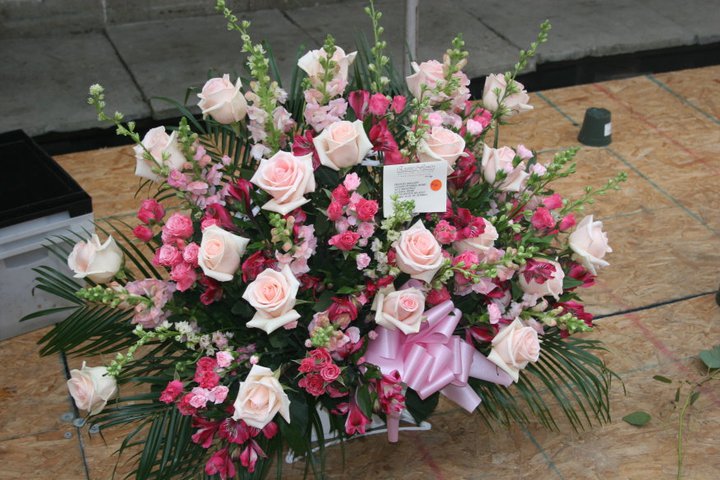 Chrysanthemums
Chrysanthemums (or otherwise known as spider mums and pom poms) are the oldest variety connected with funeral flowers with the exception of roses. As they are usually relatively inexpensive, they have a substantial head that allows designers to easily create casket covers and other larger pieces for the ceremony or gravesite. These flowers also hold a strong significance within many religions and emphasize the idea of "rebirth" and "heaven" in many cultures around the world.
Lilies
When it comes to funerals, lilies have a bad wrap and it's mainly due to its pungent smell that can fill an entire room. Wildly popular with undertakers and funeral directors, these star-like flowers make a grand presence because of their size and shape as well as emit a reflection of "grace" and "angelica". The bloom also holds a direct connection to the Christian religion where it is believed that grievers filled the Virgin Mary's tomb with pure white stems of lilies. Unfortunately, many people link the flower's appearance and scent to death and are sometimes rejected by those who become upset by the association.