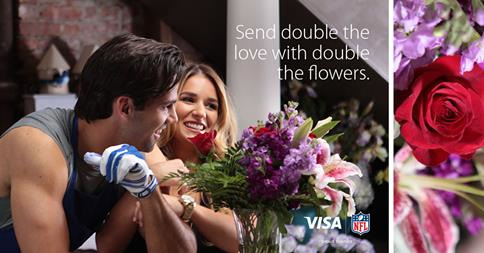 photo credit Visa
I have always admired Jim Mccann's marketing gimmicks at 1800flowers. He is one of the major players in the floral industry who steps in with new ideas and fun ones too. Recently, 1800flowers partnered with Visa and the NFL and created a football holiday known as Footballentine's Day. The idea is to send flowers to your loved one, because you are stuck at the TV watching the game. As if this gesture would placate your loved one for your lack of attention. It is is great to see these NFL Stars get in touch with flowers though. At Exotic Flowers in Boston, we even pitched Tim Tebow to endorse our products.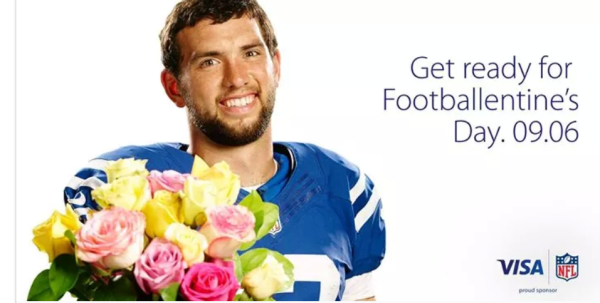 photo credit Visa
Unfortunately for Visa and 1800flowers, the NFL is surrounded by controversy and does not need commercials touting guys to send flowers to women while they watch football. After all, more than 55% of women watch football.
Hopefully, 1800flowers steps up and donates a percentage of this bouquet's sales to combat domestic violence.
If you get a chance, watch Eric Decker step up to the design bench and design a one of a kind floral arrangement. It is worth it. Likes a lot of Mccann's advertising, we pause and take notice. The floral industry needs more commercials.