If you are a movie goer, I bet you were like me and millions of other people who tuned in to watch the 2018 Academy Awards. The annual ceremony aired across the country, gifting the little gold man to a multitude of different talented actors including some newer faces we haven't seen before. You could tell by the extra special glam producers made sure to highlight both on and behind stage that this was show they wanted audiences to remember. Set décor sparkled, evening gowns glittered and the guest of honor himself (Mr. Oscar Statue) gleamed with perfection in the glow of the lights. Yes, the details were impeccable from floor to ceiling and that does not exclude the flower arrangements from being part of that list.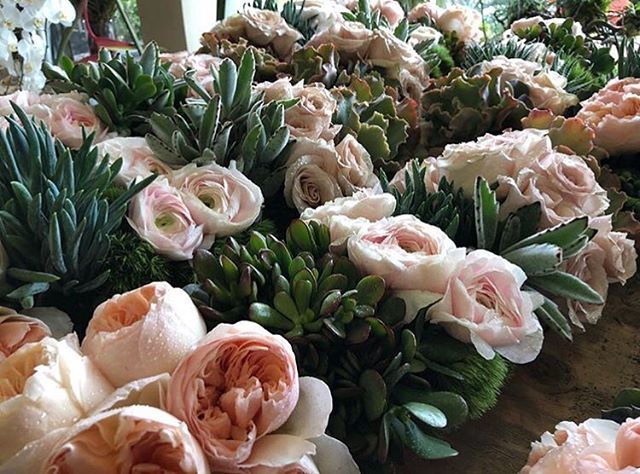 photo via Mark's Garden, Los Angeles CA
Mark Held, owner of Mark's Gardens of sunny California is the go-to guy for Oscar worthy blooms that are year after year displayed majestically at the event. Never to disappoint his clients, Mark consistently designs floral pieces that are in precise harmony with the prestigious event, which continue to blow guests away with their undeniable beauty. His vast knowledge and experience within floral design allows him to create unique blooming creations that become part of the set themselves. For example, it's not surprising when guests are frequently interviewed in front of his arrangements and floral props as well as the perfect place to pose for pictures and web videos. After taking a peek at Oscar 2018's featured bouquets and centerpieces, there is no denying that Mark Held remains reigning master florist who can be considered a "starlet" in his own right.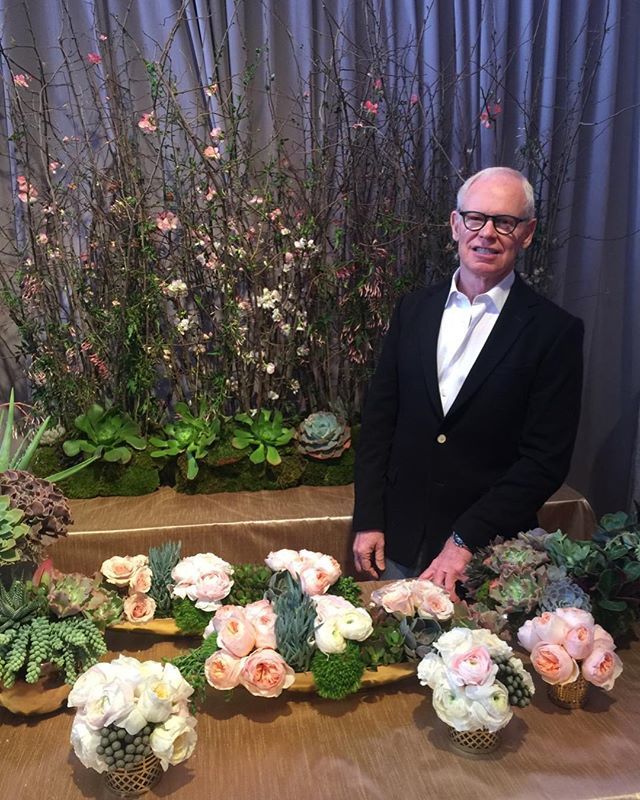 photo via Mark's Garden, Los Angeles CA