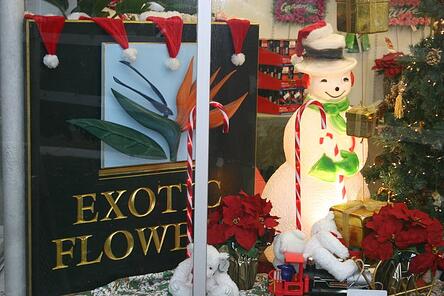 It's the time of the year when we see the most spectacular window displays in storefronts and why do you ask? The reason lies within the themes that emulate from the Christmas season, specifically lights, beauty and warmth. Whether you are designing the window for a clothing boutique or home improvement outlet, you can bet that that the possibilities are endless when selecting items and props for an eye-catching presentation. So what if you're a florist and at your wits end as to how to attract more customers, potential buyers and passerby's into stepping into your store this Christmas? Don't be worried that the same snowman holding a rose that you've put up for the last ten years will be your only solution. Put Frosty away for good this Christmas and try out some these templates proven to increase walk-in percentages in any flower store.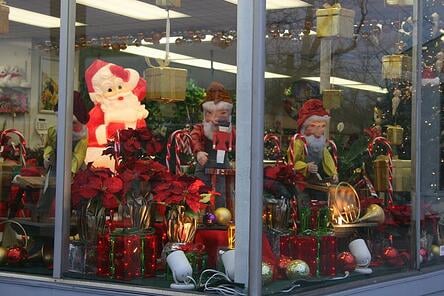 Clean, Clean, Clean
The first thing that any window designer absolutely must do is snag a bottle of Windex and start scrubbing. It will not do to have a musty, stained or cloudy glass appearance, the window front must be immaculate! Any dirty residue will immediately distract from your presentation and confuse onlookers from what you are really trying to show them. Flower arranging, in general, is about orchestrating a beautiful compilation with the use of single objects being put together. We don't fill vases that are filthy so why fill a window that lacks the same appeal? Many proprietors have employees who are in need of extra hours during this season, and this is a perfect job to fulfill them!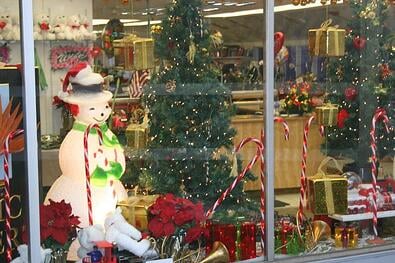 Original if Possible
Flower shops often employee creative thinkers, people who are capable of thinking outside of the box, so it is detrimental to utilize their ability of imagination when making an effective window front. Ask your designers to take three minutes to brainstorm their ideas on a piece of paper, where you can afterwards sift through and choose themes that they have come up with that are perfect for your shop. Try to stay away from the traditional and done-to-death looks such as stuffed Mr. and Mrs. Claus dolls or giant plastic snowflakes. It's boring. Use materials that you already have in your inventory to come up with fresh accessories such as stringing dried flowers to wrap around Christmas Trees, a recreated gingerbread house made from flowers or design a winter scene made up of entirely blooms and plants. Another tip is to be vigilant of staying away from the conservative red, white and green color palette. Mix and match to build a spectacular presentation that is sure to allure anyone who walks past your window.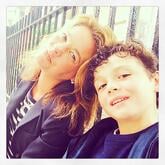 Suzie & Ryan Canale, Fall 2014 Newbury Street, Boston, MA
Suzie worked in wholesale floral for many years in Boston. She has received training in visual merchandising from Europe's master floral designers.