If you've ever received flowers, it's a pretty safe bet that you've noticed a particular icon printed on the sender's card telling you that the arrangement came from an FTD florist. Since a thousands of all floral bouquets move through this communicative network, the picture of the little man with the winged feet is recognizable by many. Comparable to other industry giants who typically use a bloom as their logo, FTD chose to relate their business environment to an entirely different type of symbol.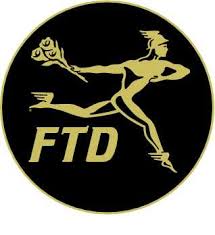 Why is the emblem so unique from other competitors? The answer is very clever…
Florist's Transworld Delivery (FTD) decided to reach their client base by promoting their impressive service skill set not their product, which they felt was perfectly exemplified by their selected logo. In fact, the man with the winged feet is known as the god, "Hermes" who was the messenger to Zeus. His stories are often associated with speed and essential communication, a craft that left him one of the most infamous characters in Greek mythology. He is also referred to as the Roman god, "Mercury" who traveled extensively, delivering important mail from one sender to another. His ability to be swift with his chores became a resonant trait of the mythical idol and to this day is connected with the idea of dependability and trustworthiness. He is also interestingly enough, tied to the occupation of "business".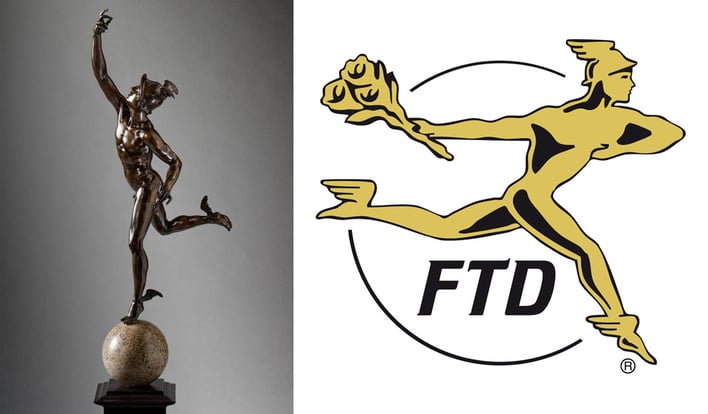 It makes sense, right?




You can see that FTD made a wise, strategic move by adopting "Hermes" as their spokesperson since all of his qualities are those that the company wishes to market as possessing themselves. Dependable, quick and reliable are all assets we anticipate in our vendor's services and we are reminded of this every time we receive an FTD product. So the nex

t time you receive a beautiful arrangement of flowers, check the card to see if the time-tested man with the winged feet was in fact your special deliverer!