As you've probably noticed, streets are slowly being filled with lit up homes dressed in garland and other festive décor that lets everyone know it's their favorite time of year. For decorators and floral designers, it's the busiest time of the year where they put their creative thinking to the test to manifest stunning holiday pieces that will encourage the holiday spirit. From trees to pine roping, experts are hard at work accommodating their customers tastes and needs to produce beautiful reminders that Christmas has indeed arrived. One area of particular interest is the demand for personalized hanging door wreaths which are an increase of demand. In past years, trends have shown an absence of interest in this item but in 2017, wreaths look to be making a gigantic comeback.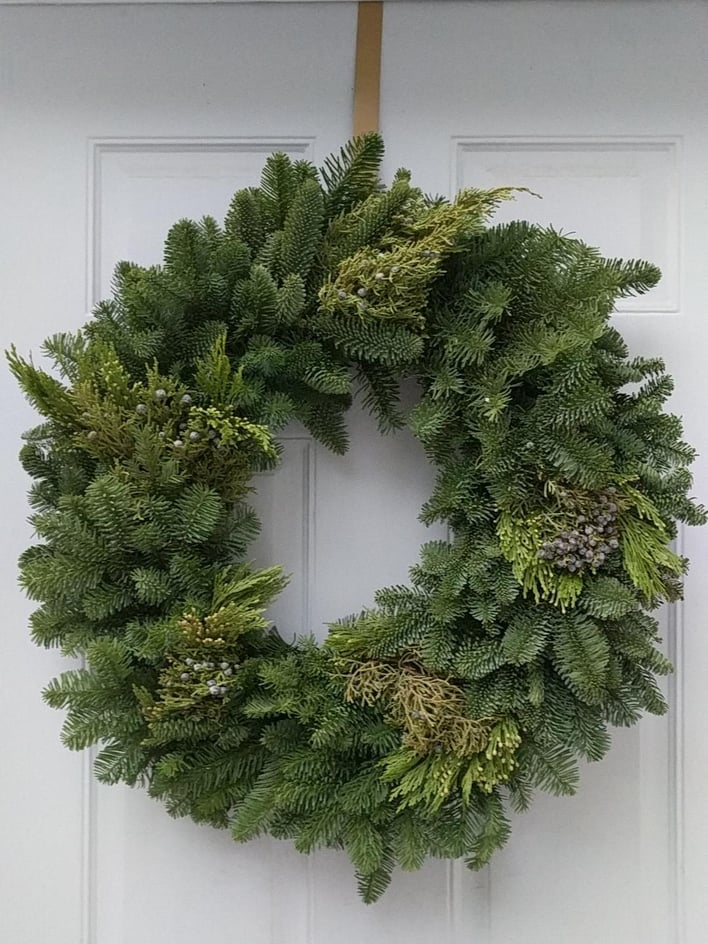 One reason why they are returning to so many Christmas lists is the fact that this symbol encompasses the true meaning of the season, which embraces unity, love and the centrality of togetherness. The circular shape of the ornament is the expression of eternity where there is no end, just the continuation of interwoven branches that signify the bonds between family. The significance of the wreath dates back to centuries ago where people made their own decorations using material they had available and replicated formations of icons they found of importance. The circular shape being one that held the most importance during celebrations-particularly Christmas.
Although you see many wreaths made out of pine, there are many different types sold in tree lots, flower shops or ones you can whip up on your own. You can use a variety of materials to create breathtaking décor to be placed on your door and several can be found for little to no cost at all. Here are some of my favorite branches and foliage which are fabulous for this type of project:
Leather Leaf
Eucalyptus
Pussy Willow
Grape Vine
Privet Berries
Ruscus
Boxwood
Evergreen
Dried Flowers and Herbs
Depending on what you have chosen for greenery, you can add ornaments to the piece by using a hot glue gun to secure the items. Ribbons, pine cones and small charms make wonderful additions to holiday wreathes or you can forgo further design to allow a natural style for you to enjoy.