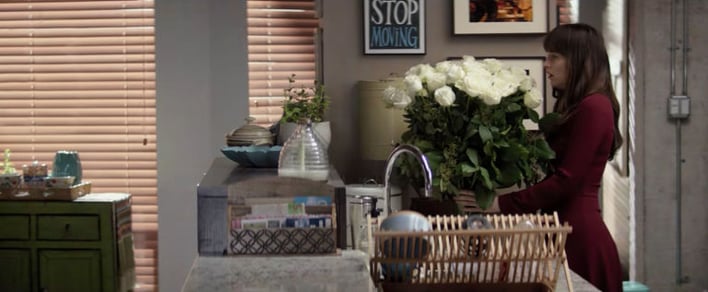 A few days ago, I went to see a movie you may of heard of called, "Fifty Shades Darker", the sequel to "Fifty Shades of Grey" that blew box offices away in 2015. Starring Melanie Griffith's daughter, Dakota Johnson as Anastasia and Jamie Dornam as Christian Grey, this sexy film is pulling in ticket sales by the millions already grossing over $300,000,000 worldwide. If you've already experienced this pleasantly naughty flick, you're probably not surprised why it's doing so well since the screen is filled with at least 100 minutes of pure flesh on flesh erotica. Leather straps, toys (I found the silver balls quite interesting…) and kinky lingerie tends to grip a viewer's attention pretty fast but it's in the rest of the those 20 minutes where the director has to insert (dare I say) a plot.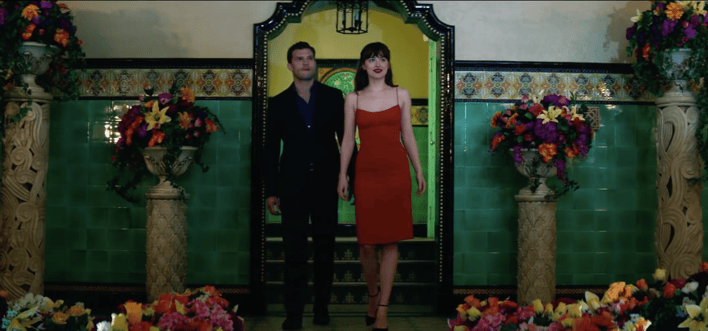 Nestled safely inside the two hour movie is actually a story about rekindling a love affair between Anna and Christian Grey. After the first movie leads you to believe things are kaput between the feisty partners, they manage to make up real quick within the first fifteen minutes of Part II. Since they've already done the dating thing, of course there's nowhere else to lead the script accept down the aisle! That's right! The hunky Mr. Grey decides that it's time to settle down at the ripe old age of 27 and pops the question after a hot night of romping in his playroom.
It really is actually sweet the two sex birds end up finding each other in holy matrimony but the interesting part (for a florist- you know besides the obvious) is the scene where Christian presents Anna with a whopper of a ring! During a family birthday party, Grey takes his lady friend into the pool house where the entire space has been filled with luscious blooms covering the sides of the swimming area as well as the ceiling. Right there, he bends down and proposes his love for her, which of course she says, "yes" to. One of the only scenes where both of them keep their clothes on for a full five minutes, I would recommend to all flower lovers "Fifty Shades Darker". You'll enjoy this breathtaking display of lovely flowers plus a little titillating fun as a bonus!