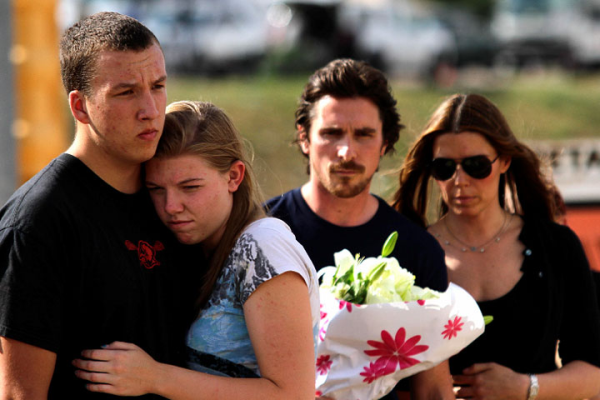 Flowers often say what words cannot. For centuries flowers have played an integral role in the grieving process. In ancient cultures, flowers and herbs were used to annoint the bodies of the deceased while aromatic flowers and greenery were displayed with the body.
The soothing natual effects of fresh flowers have been scientifically proven by Rutgers University to help mourners feel better.
The staff at Exotic Flowers in Boston is deeply saddened by this horrible act. 'A brighter day' will come. The expression of emotions with flower bouquets and the arrival of Batman Actor Christian Bale with his own all white flower bouquet show the world that we are a strong community in a stronger world.