When it comes to planting spring flowering bulbs animals look at your garden as a meal. Tulip and Crocus bulbs are the animals favorite. Use the three tips below to help keep animals out of your garden. If you remember these tips this fall while planting your flower bulbs you should have a garden free of unwanted guests.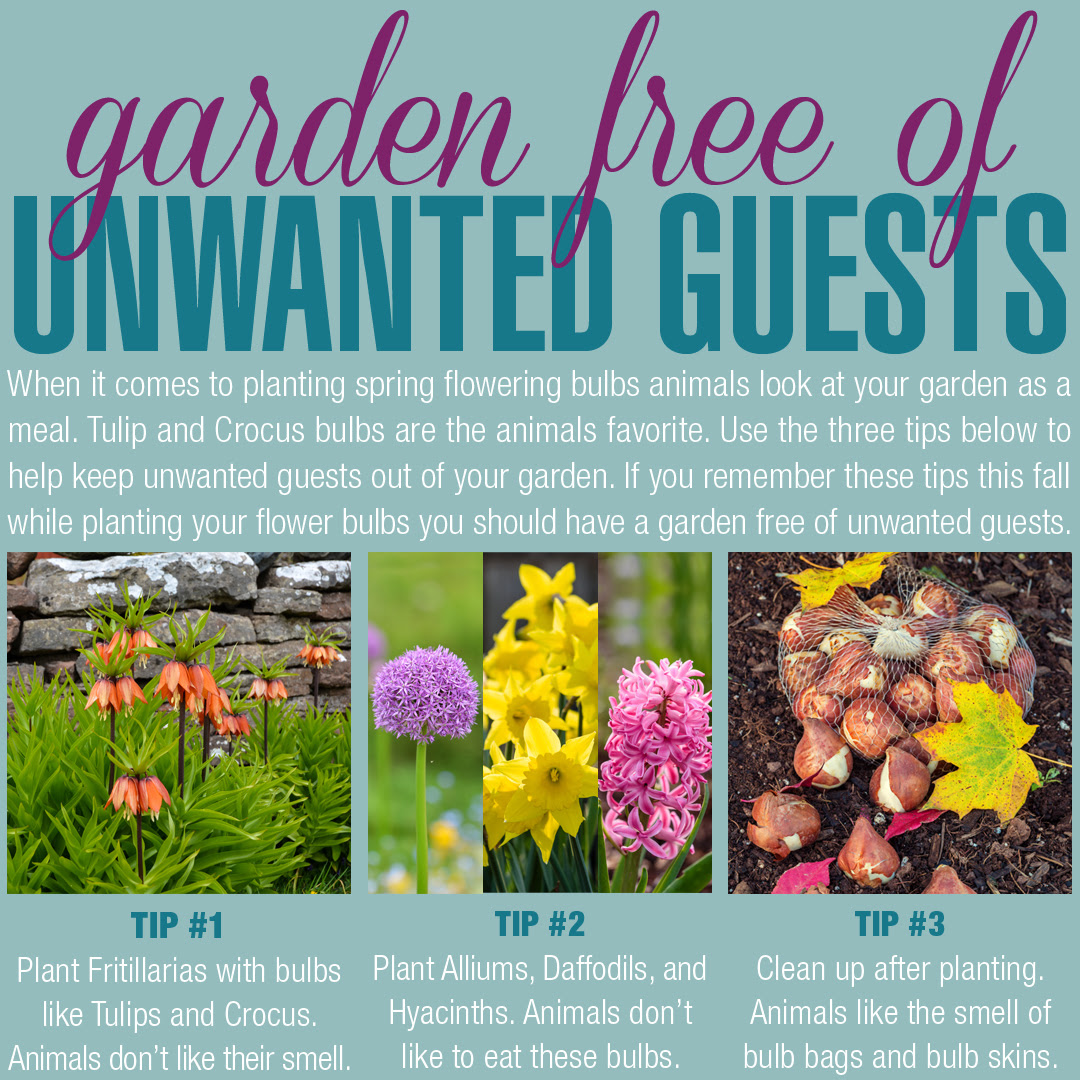 TIP 1:
Plant fritillaria bulbs with tulip and
crocus bulbs. Animals actually do not like
the smell of fritillaria and will stay away.
TIP 2:
Plant flower bulbs that animals do not like to eat. There are many to choose from, but the most popular ones are alliums, daffodils and hyacinths.
TIP 3: Clean up your area after you are done planting. Animals like the smell of things like bulb bags and bulb skins, so clean up the area and you will be critter free.