What's In Store for Fresh Fall Blooms
If you're a true New Englander, you're going to love what Boston florists have in store for this season's hot new list of autumn blooms!
We're talking bright.
We're talking bold.
We're talking EXCITING new changes to alternate from this summer's sweet palette of pink, peach and yellow spectrum that was such a huge success! Instead of offering a taste of what last year's fad reflected relying heavily on reds, golds and oranges, our designers are getting a bit frisky with their selections and opting for a fun and feverish floral mix instead!
Think sultry.
Think sexy.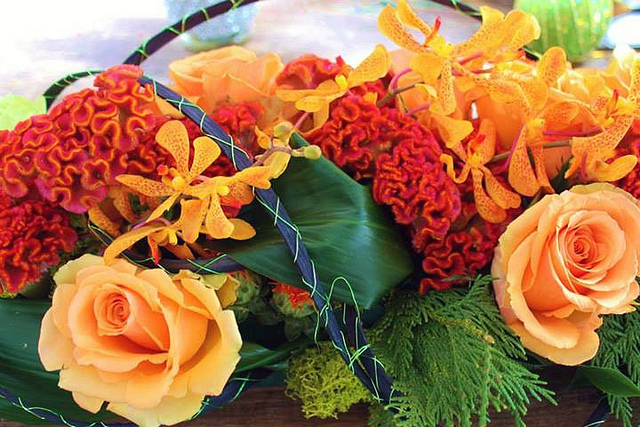 phot credit via Flower Factor - aboutflowers.com
Think flirty and fierce because that's exactly what florists and party planners are betting their shirts on to stun and amaze their customers! With so many possibilities from farm field varieties to imported delicacies shipped straight from Holland, flower lovers will flip their lids when they see the new fall line of centerpieces and bouquets.
You're curious aren't you?
You're a little excited, too, right?
Well, as long as you keep things under wraps, I'll give you a little peek at the top ten autumn flowers that designers are stocking up their coolers with as we speak.
So take a gander.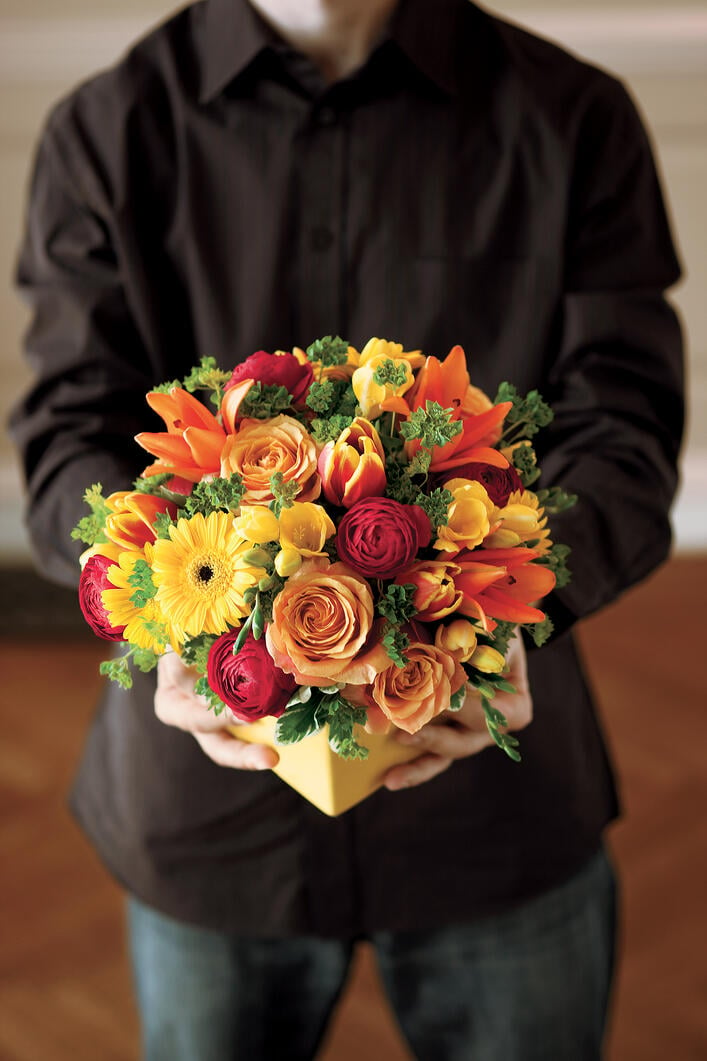 photo credit via aboutflowers.com
Jot your favorites down…
And get ready for a rollercoaster of fabulous fall flowers!
Top Ten Autumn Varieties in New England
Sunflowers

Black Millet

Green Amaranths

Octoberweed

Zinnias

Green Celosia

Mango Callas

Red Helenium

Black Dahlias

Black Privet Berries
For Those Who Like A Little Excitement…
Lime Green Gerberas

Red Spider Lilies

Green Gladiolas

Orange Protea

Purple Kale (for foliage)

Hens and Chickens

"Blacknight" Hollyhock

Orange Star Flower

"Jelena" Witch Hazel

Puschkinia